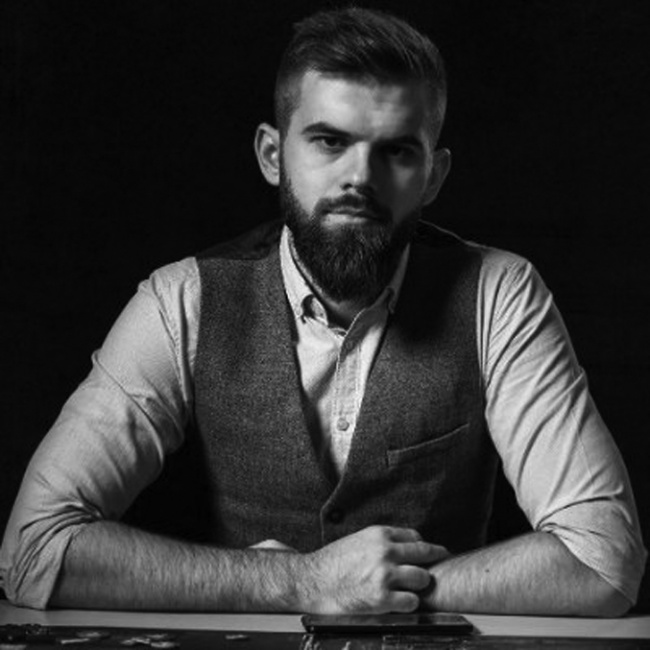 We interviewed game crowdfunding platform Gamefound CEO Marcin Świerkot, on the occasion of his company raising new funding of $4.5 million from Ravensburger AG's Next Ventures fund (see "
Ravensburger Invests in Crowdfunding Platform Gamefound
"), to discuss the funding of the company, plans for growth, the future relationship with Ravensburger, and plans for distribution of games from sister company Awaken Realms in North America. Edited for clarity.
ICv2: Why did you found Gamefound – what market needs did you feel were not being met by existing crowdfunding platforms?
Marcin Świerkot: Board games are one of the most complex campaigns out there. You have add-ons, Stretch Goals, Language editions and even more. There was no systematic solution to those; for example, as a creator I would have no idea how many German editions of my game were backed until I closed the campaign and moved to pledge manager.
Pledge manager is another thing: I need to move all my backers to another platform, and there I can actually know what items they want, what quantity, what edition and charge them for shipping. Not only do I have to set up another page, it must also be super-confusing for backers.
On top of all that, I think the trend of development was not really up to the expectations of backers and creators. There are A LOT of features that could make the life of everyone easier, such us taking care of VAT tax in Europe (something we just introduced at Gamefound). Crowdfunding in board games is starting to be a "real" business with a lot of professional creators, and they expect it to be treated seriously.
How was Gamefound funded at start-up?
We started it as Awaken Realms for our own campaign (as a pledge manager). It was one of the craziest iteration processes I've witnessed. The first edition, back in our first $50K campaign, was actually done on Wordpress, just as a proof of concept. As we kept growing, we hired a dedicated developer and decided to create some super-solid fundamentals from the ground up, using enterprise grade software.
We were developing the platform in the spirit of crowdfunding, meaning that we had it up and running in a very basic version and then kept on improving and developing based on the most popular request. It was a pledge manager up to 2021 when we started our crowdfunding service, and thanks to that, right now we have an all-in-one solution.
It had a lot of iterations, and the team has grown over five years from one developer to a full team of 18 people today. Many more will join thanks to the investment!
The announcement describes Gamefound as having been in closed beta and soft-launched. What is the current launch status?
We are very happy with how the beta has been going and are finalizing some back-end work to go out of beta in early March. We took a full year of testing and assessing our platform and did a lot of polishing of the platform in that time; I think we are ready to invite more creators now.
Still, I would say we are at perhaps 40% of where we want to take crowdfunding; we have a HUGE pipeline of extra functions we want to introduce.
That is why the whole investment is so exciting for me: we can bring more people in the team and speed up the development. I hope that in a year we will be able to proudly say that we represent the next level of crowdfunding.
What do you expect in terms of project funding dollars raised on Gamefound in 2022?
It is always hard to predict, as there are a lot of different factors. I would say that if we can triple our 2021 result, I would be VERY happy.
What was the pre- or post-funding valuation of Gamefound?
Those are the business details that unfortunately I can't disclose.
What will the new funding be used for?
Mostly making the team bigger. We want to be competitive in the area of technology, so better features for both creators and backers. We want to make the process much more inviting for newcomers and also help creators not only fund their projects, but also produce and deliver them to backers successfully.
Does Ravensburger see a pipeline from Gamefound to its more traditional distribution channels (i.e., is Ravensburger going to use Gamefound as a way to identify new games with potential for broader distribution)?
I think this is one of the synergies that is possible. There will certainly be a period of trying to figure out how we can best work together to benefit the creators. I think it would be pretty awesome if we can help crowdfunded games reach a much wider audience.
Will Ravensburger have access to customer data or other non-public information on Gamefound funding campaigns?
No, Gamefound is fully GDPR-compliant and we are going to keep it this way for sure. I must say that there is great respect and understanding of that from the Ravensburger side. This is one of the reasons we have signed up with them; not only do they have a track record indicating that they respect customers and their partners, but also after talking with them I could see that those are values that they really care about.
We obviously will share some general reporting (like numbers of visits, users, overall funding divided by sectors and such), but I think this is very standard.
Are Awaken Realms games distributed to retailers in the U.S. and Canada, and if so, how?
Some of them (for example Nemesis / Nemesis Lockdown) are distributed by Asmodee Group. Some of them are not in general retail. A big part of it, as silly as it might sound, is that we were so focused on making those HUGE campaign games and fulfilling the campaign that we always put proper distribution "for later." I think this year we will be putting more effort into "after-campaign" distribution in those regions.