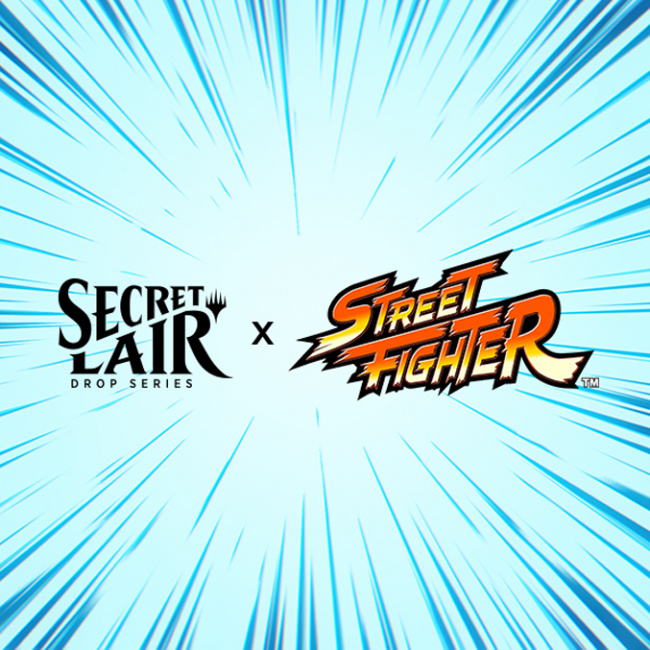 Wizards of the Coast and Capcom revealed card art and a preorder date for
Secret Lair x Street Fighter
, a new DTC drop set.
WotC had previously mentioned a coming Street Fighter collaboration with Capcom for Magic: The Gathering when they announced their future Universes Beyond products back in August of 2021 (see "Upcoming 'Magic' 'Universes Beyond,' 'Secret Lairs' Revealed"). The Secret Lair X Street Fighter set will help celebrate the 35th anniversary of the revolutionary arcade game's release. WotC has spoiled the card art for the cards, which include martial artist Ryu and sumo wrestler Edmond Honda.
Preorder for this product will be available from February 18, 2022 till March 18, 2022 through the Secret Lair website.
Click on Gallery below for full-size images!