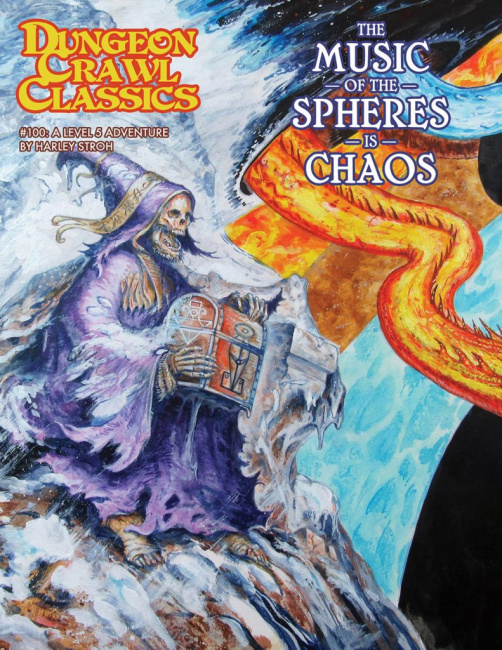 Goodman Games launched
DCC #100: The Music of the Spheres is Chaos
, a new RPG boxed set, onto Kickstarter. As of the publication of this article, it is fully funded at $124,290 with 2,083 backers (about $60 per backer).
The main feature of this new boxed set is the game map board, which is inspired by the design of an alembic. This board is 17" by 22" and has four spinning maps attached to the board and an alembic key. The players can use the alembic key to spin the dungeon, thereby changing the PCs and altering reality in the game session. The boxed set also includes a 48-page adventure booklet that adds monsters and traps to the dungeon setting.
There is a Retailer Pledge Tier for this Kickstarter. It includes five print and five PDF versions of the boxed set for a $137 or more pledge. This product is scheduled to be delivered in April 2023.
Goodman Games recently released DCC Valentines Module #1 - Love in the Age of Gongfarmers, a new holiday module for Dungeon Crawl Classics (see "Seek 'Love in the Age of Gongfarmers'").