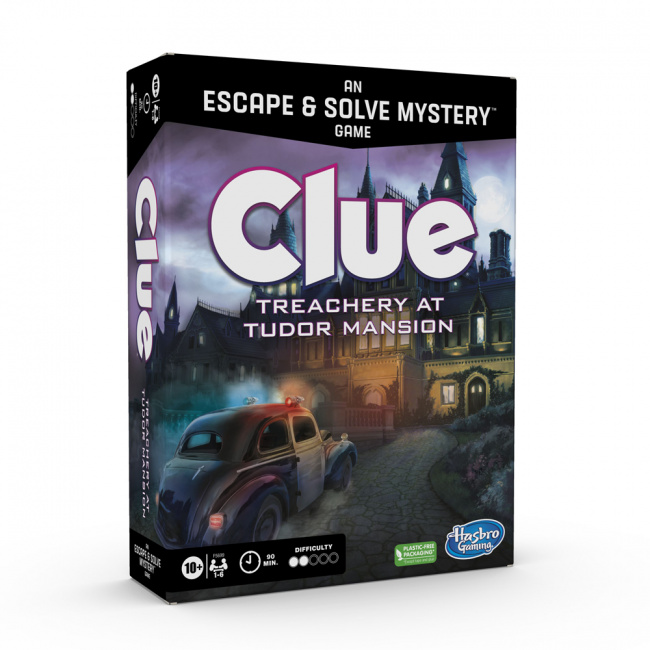 Hasbro has announced plans for new tabletop games releasing this year, including twists on classic games
Clue
,
Connect 4
, and
Monopoly
and games featuring licensed IPs
Bridgerton
and
Fall Guys
.
Combining the classic whodunit with escape room challenges,
Clue Treachery at Tudor Mansion Escape & Solve Mystery Game
has players trapped in the infamous mansion when Mr. Boddy is murdered. They must work together to escape while identifying the killer. Features a modular game board that players explore as they go. For 1 to 6 players, ages 10 and up. MSRP is $16.99. Releasing in the fall.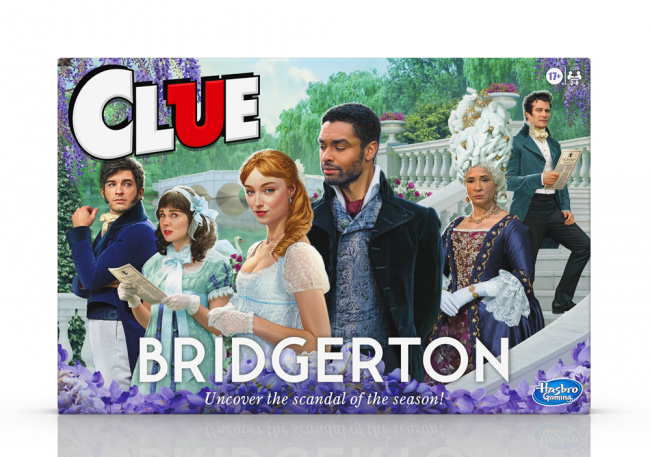 More
Clue
action inspires
Clue: Bridgerton Edition
, in which rather than identify a murderer, the players are summoned by Lady Whistledown to uncover the latest scandal. Special Scandal cards help players solve the mystery, but also require them to reveal their own personal details. For 3 to 6 players, ages 17 and up. MSRP is $27.99. Releasing this spring.
Connect 4 Spin
adds an extra level of complexity to the classic four-in-a-row game by adding spinning columns. Weighted tokens can spin the columns to change the layout of the tokens, possibly creating a surprise victory. Features "beginner" and "expert" modes. For 2 players, ages 8 and up. MSRP is $21.99. Planned for fall.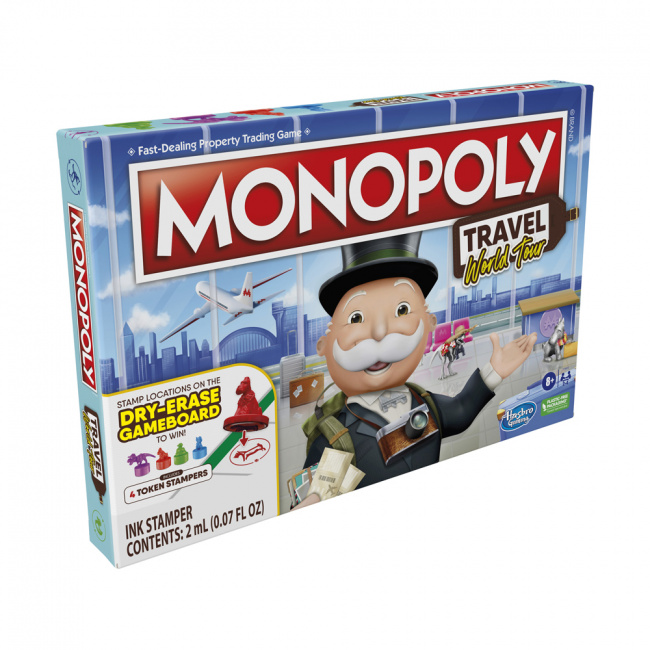 The property management game goes global with
Monopoly Travel World Tour
, in which players buy and sell exotic travel destinations. The game movers are special rubber stamps, designed so players can mark their properties directly on the dry-erase game board. For 2 to 4 players, ages 8 and up. MSRP is $21.99. Launching this fall.
Regency-era London is the setting for
Monopoly: Bridgerton Edition
, featuring locations like Danbury Ball, Hastings House, and the Boxing Gym. Players compete to raise their social standing while avoiding scandals from the Dear Reader and Lady Whistledown decks. For 2 to 6 players, ages 17 and up. MSRP $27.99. This game will be available exclusively at Target starting this spring.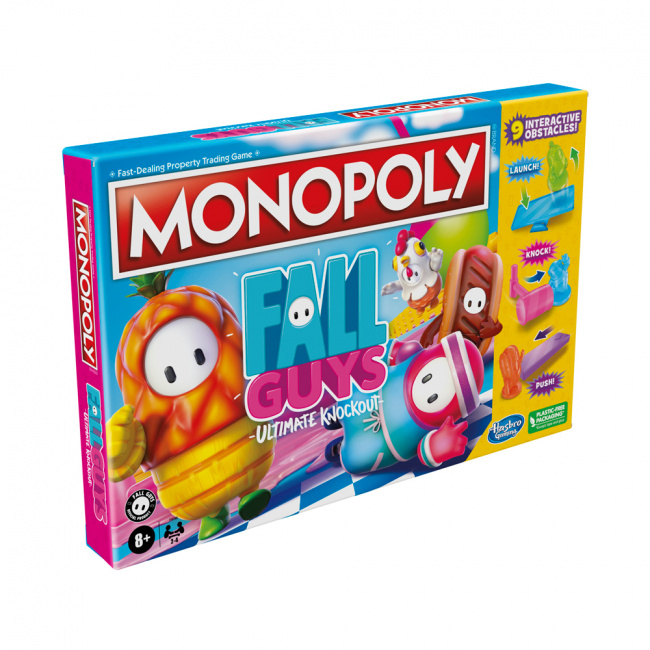 Rounding out the new
Monopoly
games is the
Monopoly: Fall Guys Edition
, featuring characters from the video game. Players buy up "Rounds" to earn "Kudos" while dodging 3D obstacles and using the Knockout die to change the game. For 2 to 4 players, ages 8 and up. MSRP is $27.99. Releasing on March 1.
The
Fall Guys
are also featured in
Sorry Sliders: Fall Guys Edition
. With four different game modes including Dizzy Heights, Slime Climb, Whirlygig, and Hex-a-Gone, players must slide their pawns toward the target to score points and claim the crown. The first to get four pawns back home wins. For 2 to 4 players, ages 8 and up. MSRP is $27.99. Available starting March 1.
Click Gallery below to see the covers and components for all seven games.
Hasbro also revealed plans for a new
Dungeons & Dragons
starter set (see "
Hasbro Announces New 'D&D' Starter Set in 2022 Lineup Trailer
").