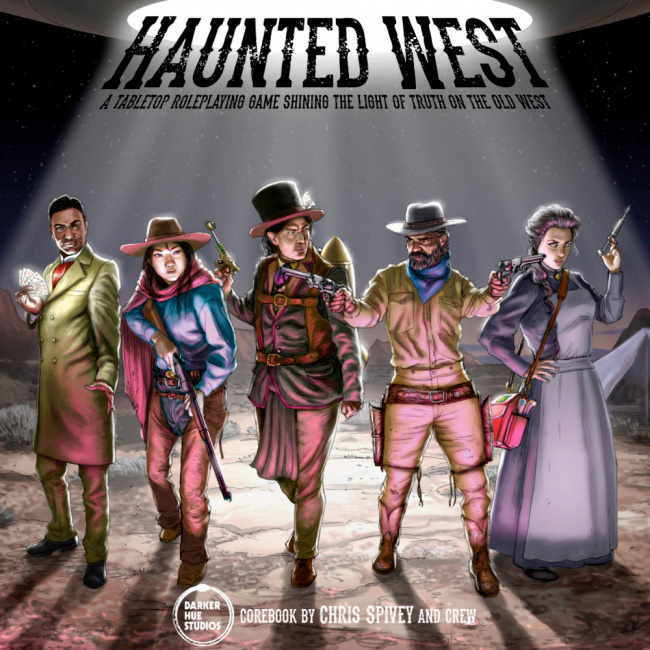 Darker Hue Studios' Weird West role-playing game
Haunted West
will be distributed by R. Talsorian Games under a new deal between the two companies. R. Talsorian will begin distributing the game in March.
Haunted West combines an extensive history of the American West with Weird West themes ranging from magick to flying saucers to dinosaurs. The setting is built on real history, and designed so players can decide how "weird" they want their stories to be. Written to include a wide variety of cultural voices, the game also seeks to explore traditionally overlooked peoples of West, including native and minority groups.
The game mechanics use the modular
Ouroboros System
to allow gaming groups to decide the level of complexity they want to use. In addition to the rules and historical background, the 799-page book also includes in-depth guidelines for creating Weird West cities, a lifepath-based character creation system with 12 Paragon character categories, and ready-to-use weird creatures, magic, steam-powered technology, aliens, and the Mythos. A complete adventure, "The Night of the Aerostat" is also featured. MSRP is $84.95.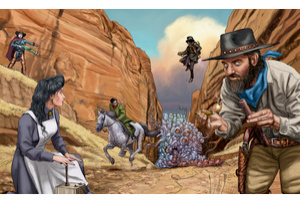 Haunted West
was created by Chris Spivey, the designer for the award-winning
Harlem Unbound
, whose role-playing writing credits include contributions to
The Call of Cthulhu Starter Set
,
7th Sea: Land of Fire and Gold
,
Dune: Adventures in the Imperium
, and
Doctor Who: The Roleplaying Game Second Edition.
R. Talsorian recently revealed plans for Cyberpunk RED in 2022 (see "R. Talsorian Announces New Supplements for 'Cyberpunk RED' TTRPG").