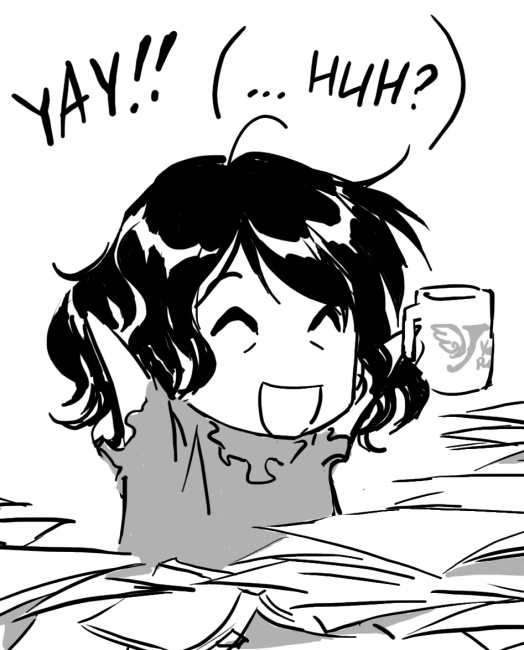 ICv2 caught up with Yen Press Deputy Publisher & Editor in Chief JuYoun Lee to get her take on a momentous year for manga, as well as what may lie ahead.
In terms of manga in general, the manga market really surged over the past year. What do you think happened?
JuYoun Lee: I think it was a year where many people rediscovered (or first discovered) manga as a great form of entertainment. When reality is...well, gloomy and you're locked up at home unable to travel, I think you crave things that can help you escape reality – and I think manga really hit that spot. I also wonder if that's why many Korean dramas gained popularity as well.
Are you seeing any particular series or genres stand out? Are manga that have anime adaptations doing better than others?
Everything sold in 2021. It's one of those dream times for an editor, where you can take risks on books that you might have hesitated to otherwise and watch them find the right audience.
How did sales break out in terms of the different channels – direct market, brick-and-mortar bookstores, online bookstores, mass market, digital? How has the mix changed over the past year or two?
As you mention below, with the supply chain issue affecting the whole industry, many of us expected to see more of a growth in eBooks. However, for manga, it was still the print editions that were leading the sales, with bookstores that suffered in 2020 coming back hard.
How have the problems with the supply chain affected Yen Press titles? Are you having trouble getting your books printed and distributed? How are you balancing the constraints with demand?
It definitely affected Yen, and we worked hard to find solutions with printing overseas and adjusting print runs, etc. Things have gotten a bit better in 2022, and we will continue to keep a close eye on our operations to find ways to improve things, but it absolutely remains an ongoing challenge.
Have light novel sales increased by the same order of magnitude as manga? Are you seeing any changes in that side of the market?
Probably not at the same level, but there absolutely has been growth. We saw more of an uptrend in digital compared to manga, although I saw a whole light novel section at a Barnes and Noble I visited recently, so it'll be fun to watch how the print also keeps growing.
How is the market, and the manga world in general, different from the pre-COVID times?
One of the biggest things in the recent years would be webcomics. Not just what's coming from Korea, but Japan has also slowly been moving online, and I believe Covid accelerated the change.
For a retailer with limited space, what Yen series would be the best investment based on what's available now?
This is a hard question for me, especially without knowing the area or the demographic of the store! So here's an answer from Mark de Vera: For those who are concerned with long-running series taking up too much shelf space, one series I love to recommend is Fruits Basket. While the original series ran for more than 20 volumes, our Fruits Basket Collector's Edition condenses the series into 12 volumes that collects the iconic shojo manga in an edition that is both beautiful and economic with shelf space. The Case Study of Vanitas is another great series to stock—a stylish and beautiful vampire manga that currently has a popular anime adaptation airing and is only 8 volumes in length. That last great title to stock for shelf space is Can't Stop Cursing You, the best-selling supernatural thriller. This series ends in 4 exciting volumes.
Outside of the manga space, I'd recommend Solo Leveling to any retailer. Not only is it currently easy on the shelf space with only three volumes available—it was one of the best-selling graphic novels from last year and the start of the webcomics in print trend that we've seen taking the industry by storm lately.
And of course, I would be remiss to not call out Svetlana Chmakova's Berrybrook Middle School. With four volumes available, this wonderful middle grade series is a must have at any store curating a kids graphic novel section.
How has the mix of titles that Yen Press publishes changed over the past year or two – which genres or types of comics have you been leaning into lately?
From my perspective, it really hasn't changed much. I [take] pride in the fact that, at Yen, there's something for everyone, and we work hard to keep that true. Anything—story, character, art—that really draws me in, I'll try to add to our list.
What significant releases do you have coming up later this year?
I can't deny the first thing that comes to mind is Enemies from Svetlana [Chmakova]. Svet is just so awesome, and I'm counting the days for the book to be out to meet all the readers. For the others, we are all very excited about Shadows House and Kowloon Generic Romance!
For more great Manga Week coverage, click here!