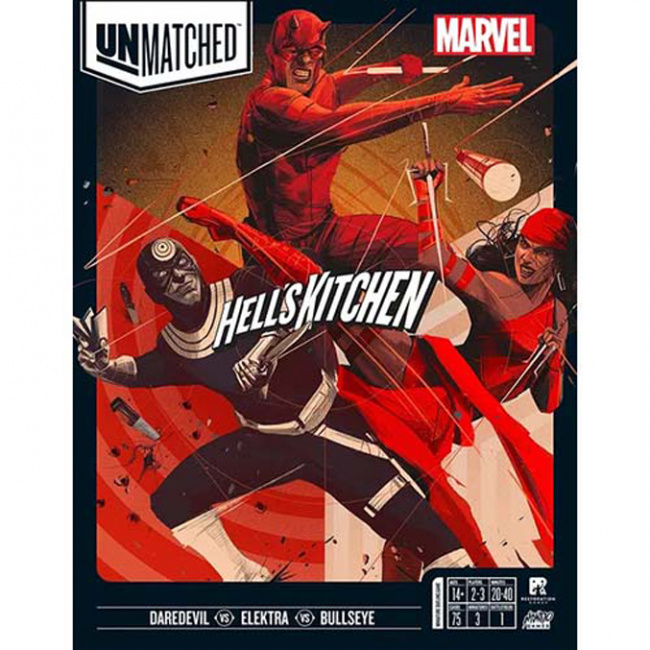 Restoration Games will release
Unmatched Marvel: Hell's Kitchen
, a new
Unmatched
set featuring Daredevil and Elektra miniatures, into retail on April 20, 2022.
In this new Unmatched game, players engage in a classic brawl in Hell's Kitchen. Daredevil and Bullseye are at it again, and they are ready to settle the score on the Hell's Kitchen battle map. Elektra is also in the mix, and if she is ever taken down, she'll come back even more powerful. This set also provides the characters with new item tokens that create powerful gameplay effects.
The game box comes with a double-sided game board, 3 character miniatures, 4 sidekick tokens, 3 health dials, 76 cards, 3 scheme tokens, and 3 combat tokens. This game is for two to three players, ages 14 and up, and plays in 20-40 minutes. It will retail for $49.95.
Restoration Games also recently revealed The Omega Virus: Prologue, a new card game (see "'The Omega Virus: Prologue'").
Click on Gallery below for full-size images!