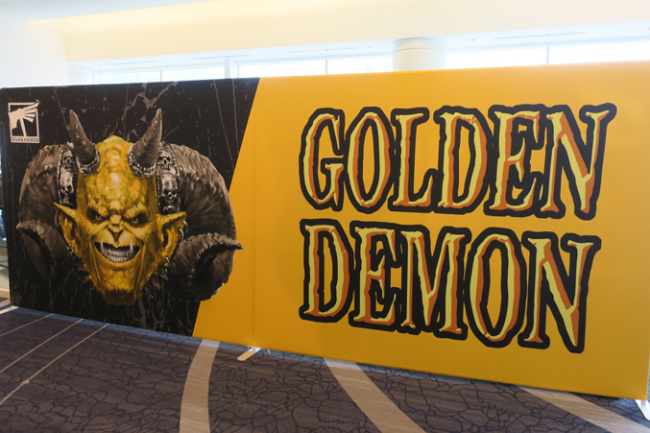 Games Workshop announced the winners of the Golden Demon USA 2022, the first official GW miniature painting competition held on U.S. shores in over a decade.
The Golden Demon USA 2022 contest was held at Adepticon 2022, which took place from March 23-27, 2022 at the Schaumburg Convention Center. The categories included in this year's competition were for Warhammer 40,000 were for best Single Miniature, Squad, Vehicle, and Large Model. For Warhammer Age of Sigmar, the categories included best Single Miniature, Unit, and Large Miniature. There was also a category, on its own, for Middle-Earth Strategy Battle Game miniatures.
Other Categories included best Diorama, Duel, Small Scale, Youngblood (for younger painters), and the coveted Slayer Sword (top overall prize). Gavin Garza ended up winning the Slayer Sword for an almost perfectly painted Skink hero miniature.
Click on Gallery below for ICv2's on-site pictures from the Adepticon event as well as full-size images of the winners in each category!