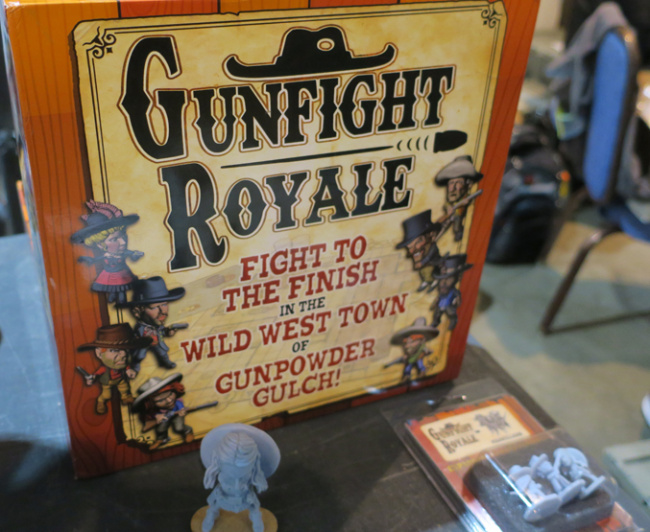 Knuckleduster Miniatures will release
Gunfight Royale
, a new board game, for retail in 2022.
In Gunfight Royale, 12 wild west misfits battle it out in a town. This is a move-and-shoot tactical board game where players roll dice to move and collect items. Players try to make the other characters lose their chips (life points) by attacking them with various weapons. The goal of the game is for players to complete their objectives before the Lone Rider of Eternity rides off into the sunset.
This game supports two to six players and is for ages 14 and up.
Click on Gallery below for full-size images!