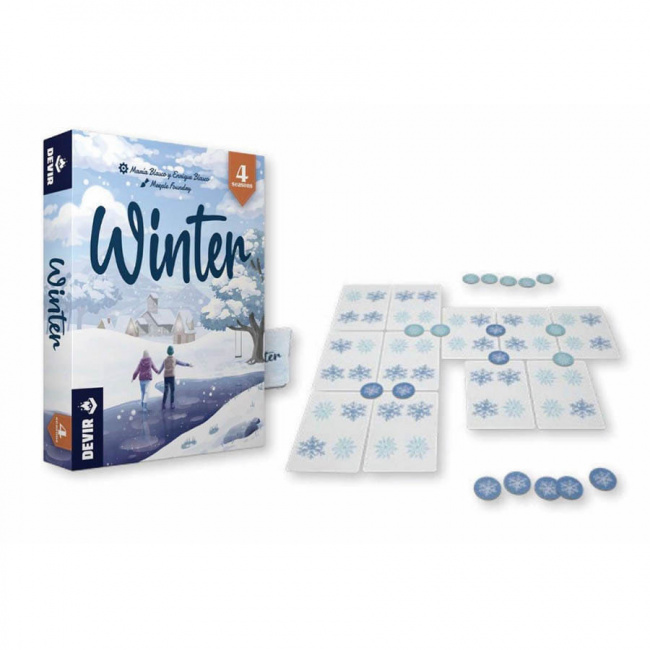 Devir Games revealed
Winter
, a new area control board game, for release into retail in October 2022.
In Winter, players vie for control of the frozen lake. It is played out in two phases: freezing and unfreezing. During the freezing phase, players attempt to secure areas of the board with snowflake cards and in the unfreezing phase, they retrieve the cards and chips from the board. The goal of the game is for players to be the one with the most chips on the lake board by the end of the game.
This game is for two players, ages 8 and up, and plays in 10 minutes. Winter is a part of Devir's new Pocket Games line (see "Devir Unveils Three New Pocket Games").