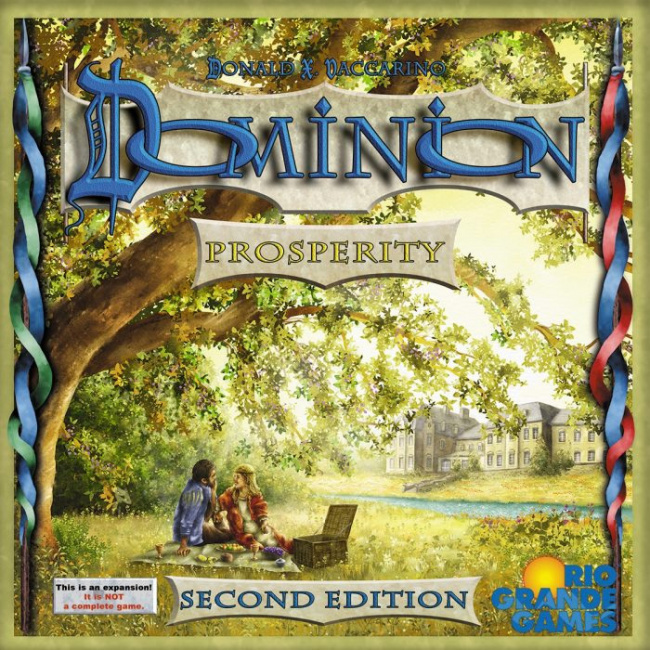 Rio Grande Games will release
Dominion: Prosperity 2E
and its
Update Pack
into retail in June 2022.
This expansion adds 25 Kingdom cards and 2 Basic cards to the base game of Dominion (see "Review of 'Dominion'"). Like the first edition of the expansion, the central theme of the set is wealth as it adds treasures to the mix. Prosperity 2E features 9 entirely new cards to the game, which are available by themselves in the Prosperity 2E Update Pack for owners of the first edition game.
Dominion: Prosperty 2E will retail for $44.95 and the Update Pack will retail for $14.95. The base game is required to play this expansion.