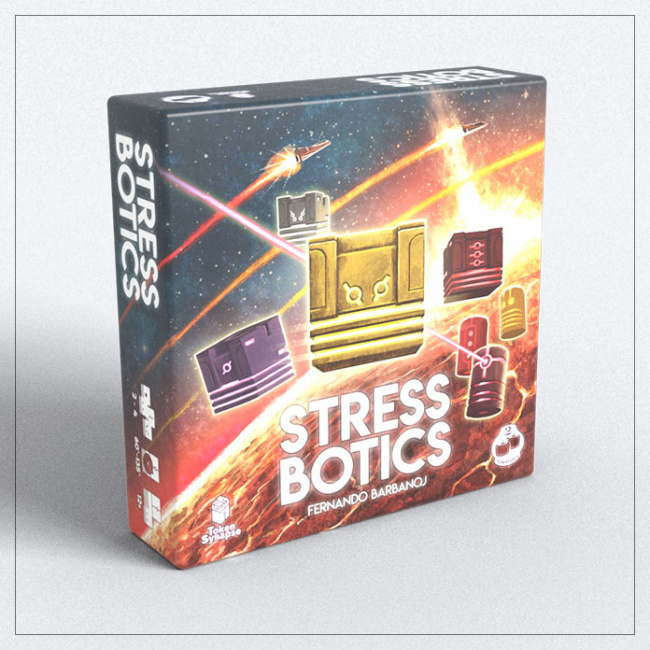 Stressed-out robots compete for resources on an unstable world in the heavy-weight Euro-style boardgame
Stress Botics
, releasing in the U.S. in the fourth quarter from Barcelona-based publisher 2 Tomatoes Games.
In Stress Botics, players control "Beta Bots" sent by the Cubebotics CORP to retrieve resources from a distant planet, then deliver them to specific orbital locations for collection by the corporations spaceships. Unfortunately for the Beta Bots, the competing Cylindroids INC has sent their own robots to the planet, and the planet itself is unstable. Fortunately, Cubebotics has sent the helpful but short-tempered Alpha Bot to assist.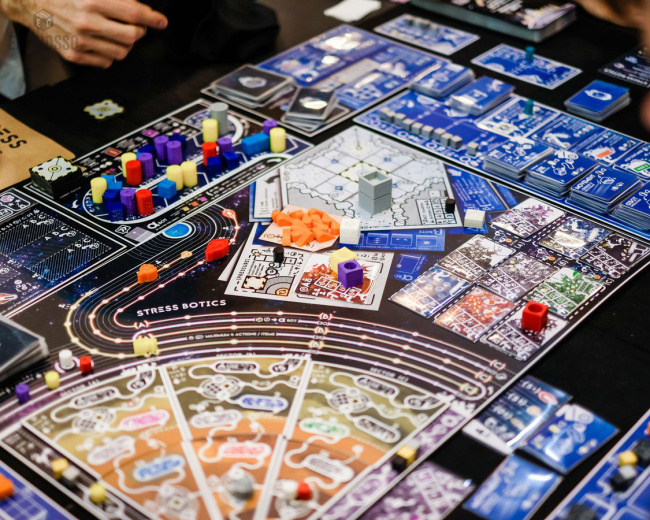 The game uses a simultaneous action selection mechanic by which players commit to their actions each round before any actions are revealed. Turn order is determined by the robots' stress levels. Actions can allow players to collect resources from the planet, process them to enhance their robot's abilities, or deliver them to waiting spaceships. Meanwhile, opposing robots and other adversaries can threaten and attack, and random events must be dealt with as they appear.
Victory points are awarded for delivering resources, upgrading robots, and completing other objectives, offering players multiple options for strategy. Stress, however, reduces a player's score, forcing them to manage their stress as they pursue their goals.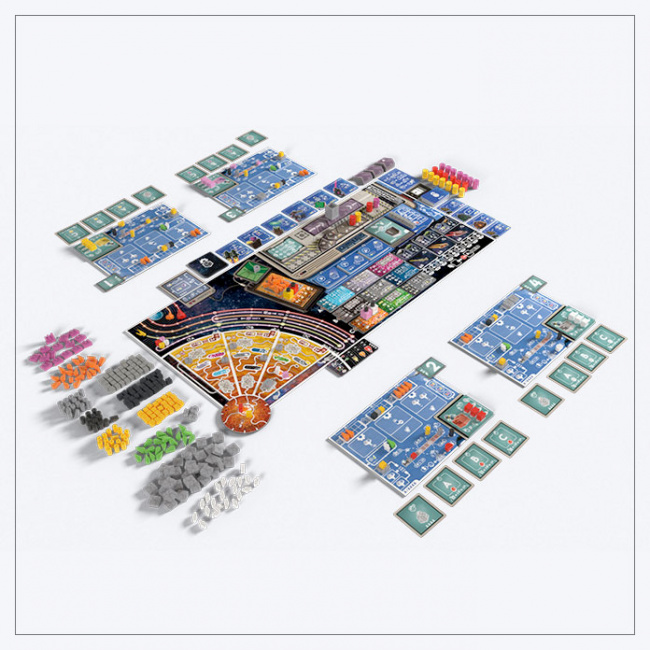 Stress Botics
is the first published design from the Token Synapse studio, founded by
Stress Botics'
creator Fernando Barbanoj and located outside Barcelona, Spain. It is intended for 1 to 4 players, ages 12 and up. The game offers two difficulty levels, with playing times ranging from 1 to 3 hours. MSRP is $100.00.
An expansion set, called Stress Botics: Odyssey is also planned.