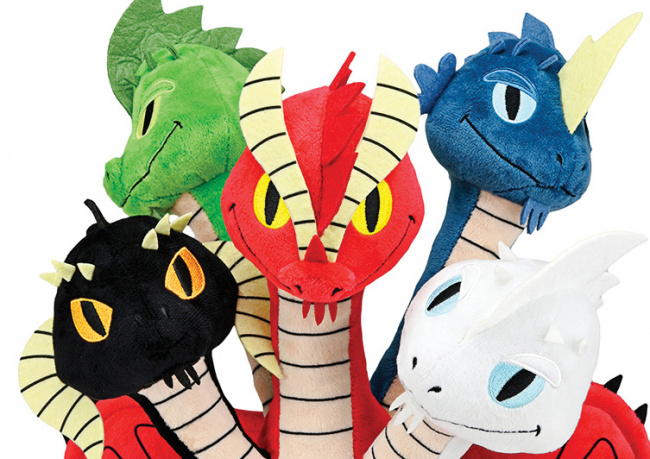 WizKids will release
Dungeons & Dragons: 16" Tiamat Plush
, a new Phunny Plush by Kidrobot, into retail in November 2022.
Unlike WizKids' more monstrous miniatures version (see "Gargantuan Tiamat"), this is a lovable and cuddly version of the five-headed draconic goddess who first appeared in the Greyhawk supplement by Gary Gygax and Rob Kuntz. This Phunny plush features all five heads of the dragon as well as bendable wings. Tiamat is 16 inches tall and is made of premium plush materials.
Click on Gallery below for full-size images!