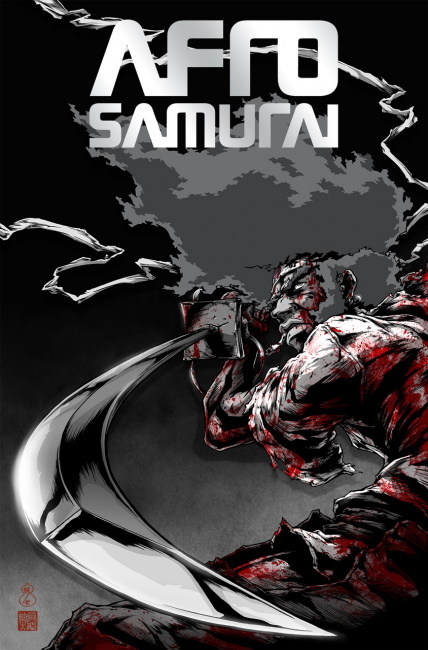 Titan will publish a special limited edition of Vol. 1 of
Afro Samurai
that will feature a variant cover by artist Takashi Okazaki and a foil logo. The variant edition will be limited to 1,000 copies and available only in the direct market. It will be released on the same day as the regular edition, September 14, 2022, and will have an MSRP of $29.99, as compared to $19.99 for the regular edition.
Afro Samurai was originally published in English by Seven Seas, but Titan's version is a longer "director's cut" in a larger format. The two-volume manga is the launch title for the new Titan Manga imprint (see "Titan Launches New Manga Line with 'Afro Samurai'").
Click Gallery below for variant cover and interior art!