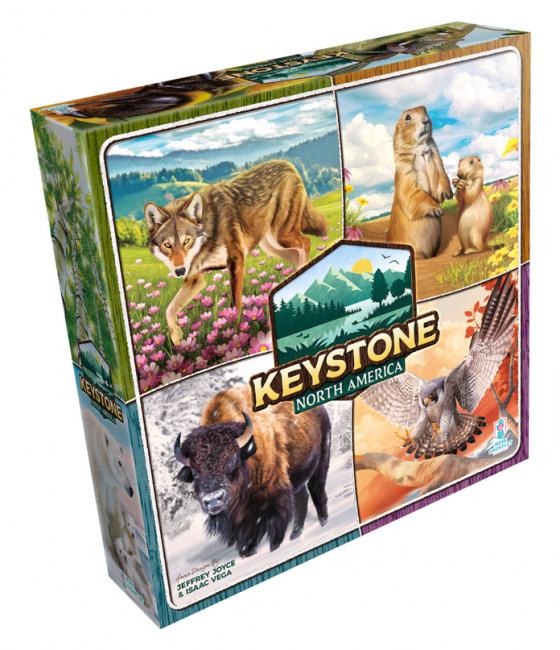 Rose Gauntlet Entertainment will release
Keystone: North America
, a new ecology board game, into retail.
In this game, players assume the roles of biologists trying to interconnect an ecosystem. This is accomplished through the strategic placement of cards that add keystone wildlife to the board. Players can also use their skills as a biologist to perform research on different species, which adds synergy that helps generate victory points. The game focuses on the ecological ramifications of adding different species to a habitat and also inspires players learn more about the 60 unique animal and plant species in North America.
This game is for one to four players, ages 10 and up, and plays in 30 to 60 minutes. It will retail for $45.00.