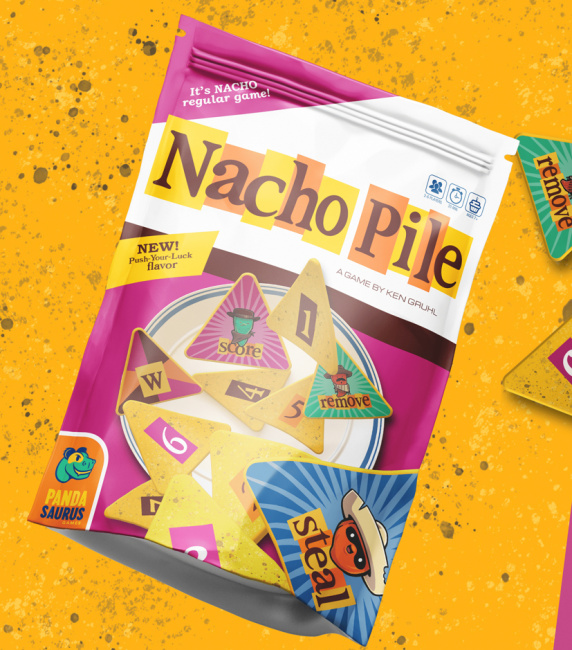 Pandasaurus Games has announced two new titles that will be released in September:
Nacho Pile
and
Wildstyle.
In Nacho Pile, players push their luck by pulling chips out of the bag, trying to score as many points as possible. But if they draw matching chips, they lose everything they've pulled out of the bag that turn.
Nacho Pile was created by Ken Gruhl, the designer of Happy Salmon and Pass the Pandas. It features artwork by Parla Creative. The game is intended for 2 to 4 players, ages 7 and up, and plays in under half an hour. MSRP is $19.95. Releases on September 7.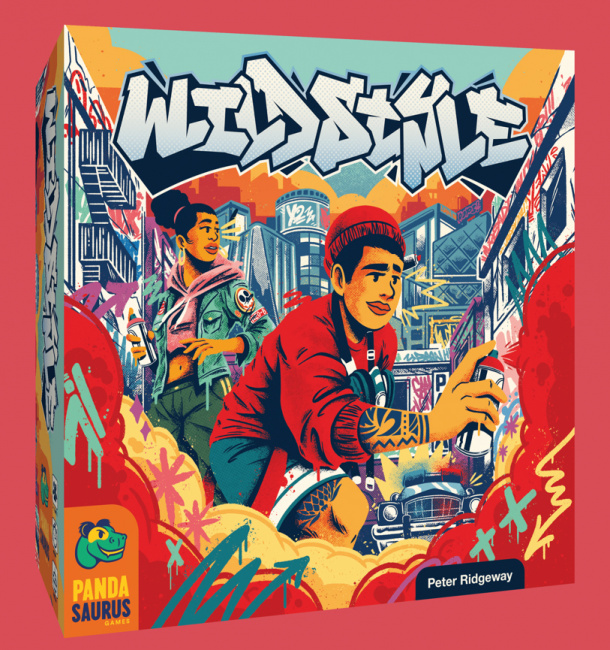 In
Wildstyle
, players race to tag parts of town to "claim" them. In this real-time game, players grab cards as quickly as they can in order to take over train stations, residential blocks, and industrial areas so they can complete their objectives and score points.
Created by Peter Ridgeway and with artwork by Jappy Agoncillo, Wildstyle supports 2 to 5 players, ages 14 and up. Games take a little over half an hour. MSRP is $39.95. Releasing September 14.
In August, Pandasaurus will release The Revenge of Fauxzilla, an expansion for The LOOP (see "Pandasaurus Games Announces 'The LOOP' Expansion").