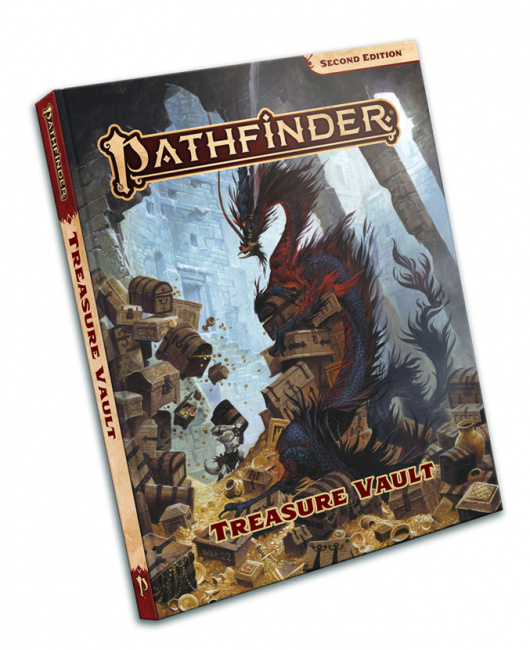 Paizo, Inc. will release
Pathfinder Treasure Vault
, a new RPG rulebook, which will hit retail in February 2023.
In this new rulebook, the kobold assistant to a ferocious dragon reveals his master's glittering hoard to RPG enthusiasts. The 224-page hardcover rulebook features nearly 600 items, including shields, armor, magic items, and more. There are 50 new weapons included in the book as well as an entire chapter dedicated to over 100 alchemical items. This rulebook also provides information on new, variant, and expanded crafting rules.
Pathfinder Treasure Vault will retail for $54.99 and also be available in a special edition hardcover.
WizKids recently revealed Pathfinder Battles: Goblin Vanguard, a new miniatures set, for release into retail (see "Bring a Vanguard of Iconic 'Pathfinder' Goblins to the Tabletop").