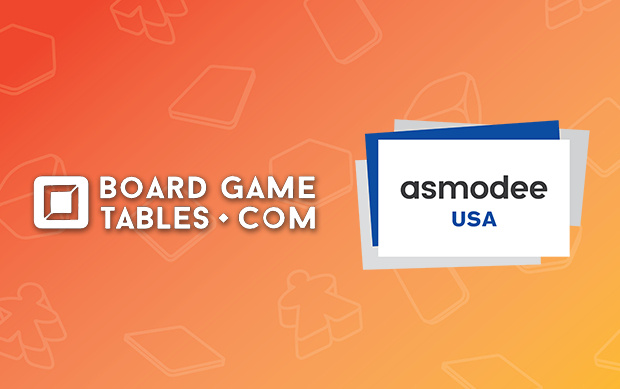 Gen Con News:
Asmodee USA has acquired exclusive English language distribution rights to North America for games produced by BoardGameTables.com, the companies announced. Games previously published by BoardGameTables.com include
Kabuto Sumo, Bites, Mountain Goats, On Tour, QE (Quantitative Easing)
, and
Sequoia
. Asmodee expects to have those titles available in Q4 2022.
BoardGameTables.com was launched in 2014 as a maker of high-end gaming tables for hobbyists, and later added board games to its product range.