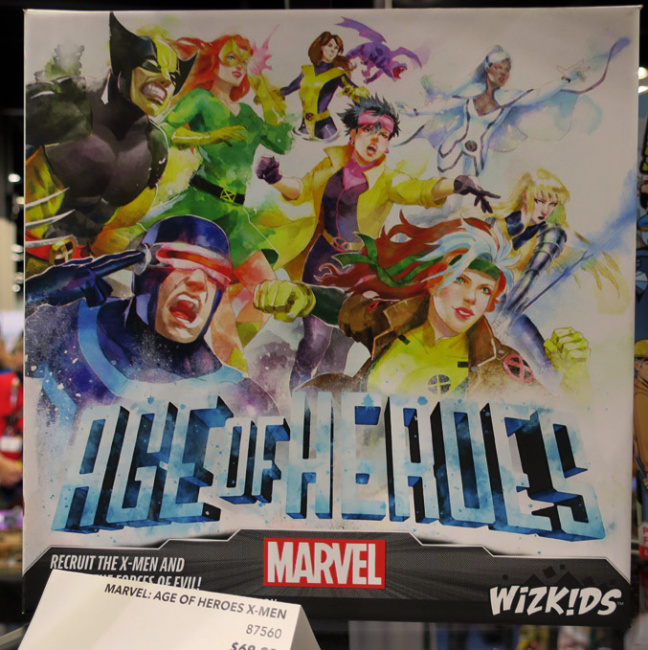 Gen Con News:
WizKids unveiled
Marvel: Age of Heroes X-Men
, a new strategy board game, for release into retail in Q4 2022.
In this game, players harness the power of the X-Men and their allies to attempt to complete a variety of Missions. They take actions to build up resources and recruit allies, and then, they can spend the resources to deal damage to Villains. Different allies have different unique mutant abilities that serve a purpose in completing the different missions. This game features classic villains to defeat across three different scenarios.
The game box comes with a game board, 8 Mission tiles, 34 Villain tiles, 86 Institute cards, 60 Evolution cards, 2 Extraction Zone tiles, 6 player boards, 36 Hero pawns, a round marker, 6 score tokens, 15 Villain tokens, a Magneto's Influence token, 4 Horsemen Effects tokens, 30 Resource tokens, 10 Victory Point tokens, 5 score markers, 15 Resource markers, 75 player markers, 20 Student pawns, and a rulebook. This game is for two to five players, ages 14 and up, and plays in 60 to 90 minutes. It will retail for $69.99.
WizKids has also announced Omari Akil's Marvel: Damage Control card game (see " 'Marvel: Damage Control'").
Click on Gallery below for full-size images!