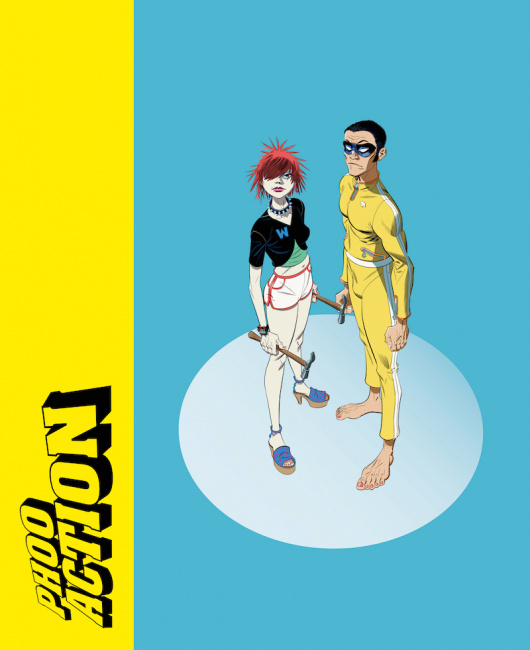 Z2 Comics is putting together a collection that traces the history of the comic and TV show that, in their words, "serve as the kinetic missing link between
Tank Girl
and
Gorillaz.
"
The book will compile the full run of Get the Freebies, a satirical comic strip that ran in the UK fashion magazine The Face in 1996-1997. The strip featured Terry Phoo, a Buddhist policeman, and his sidekick Whitey Action, a foul-mouthed teenager, who battle a gang of mutants called the Freebies. The vibe was similar to Hewlett's comic Tank Girl, and in 2008, the strip was adapted into a BBC TV pilot for a program to be called Phoo Action, co-written by Mat Wakeham.
In addition to the full published run of the comic, the Z2 book, Phoo Action: Silver Jubilee, will include a previously unpublished comic that was intended as the introduction to a second season (which never occurred), a prose novel by Wakeham that tells the story that would have been presented in that second season (with illustrations by The Invisibles artist Philip Bond), and a timeline that includes character designs and other artwork.
The book will be published in November 2022 as a 368-page hardcover with an MSRP of $49.99. In addition, Z2 will offer a deluxe oversized edition, with a dust jacket, a slipcase, and three prints, for $99.99 and a super deluxe edition hand-signed by Wakeham that comes with five prints for $249.99. The super deluxe edition is limited to 250 copies.