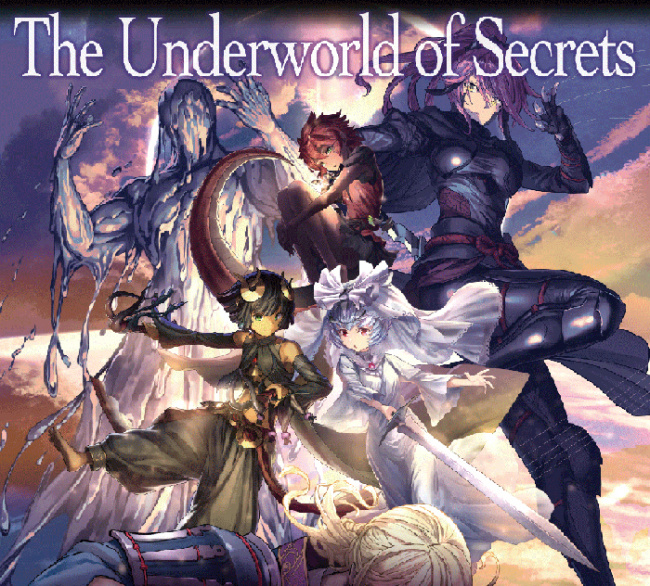 Force of Will has revealed two new titles for the
Force of Will TCG: The Underworld of Secrets
booster set, releasing in November, and the
Ruler Collection Set
to celebrate the game's 10th Anniversary, coming in December.
The Underworld of Secrets will be the second booster set for the Hero Cluster for Force of Will, and will extend the Moonchild card-type introduced in A New World Emerges (see "Force of Will Announces New Booster Set 'A New World Emerges'"). It will be sold in 10-card booster packs, and will include a total of 150 card types with the following rarities: 61 Normal, 16 Rare, 5 Rare J-Ruler, 12 Super Rare, 1 Super Rare J-Ruler, 5 Marvel Rare, 12 Ruler with 4 Moonchild Ruler, 5 Secret, 8 Will Coin, 1 Token, and 24 Life Counter cards.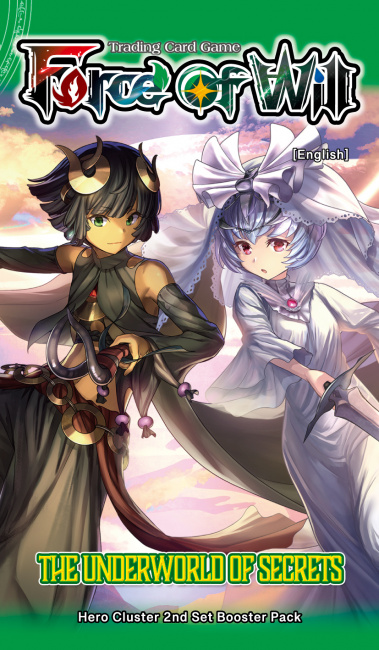 The packs will be available in 36-pack display boxes, with a PR promo card in each display. The new set will launch on November 25.
To support the launch, The Underworld of Secrets Pre-release kit will be available on November 18 for store that want to host a pre-release event. This kit includes 72 The Underworld of Secrets packs, 12 PR cards, 2 playmats, 50 magic stone cards, and 3 each of 4 different Moonchild Ruler cards.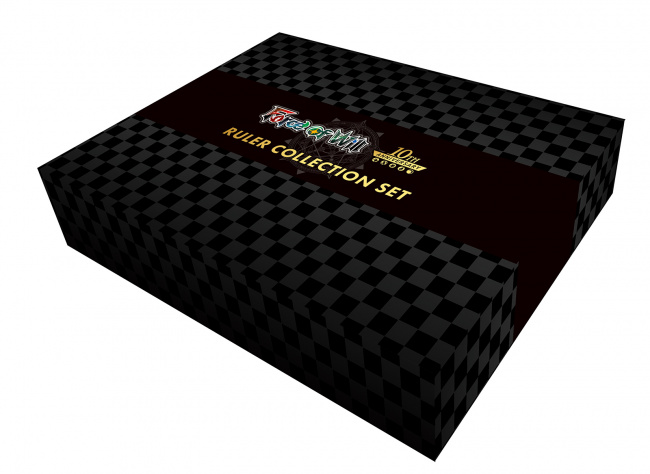 On December 2, Force of Will is offering the
Ruler Collection Set
, a limited special product to celebrate the game's first ten years. This set includes 142 different foil Ruler cards, representing all of the Rulers appearing in the game starting with the Grimm Cluster and running through the Saga Cluster.
Click Gallery below to see cards from both sets.