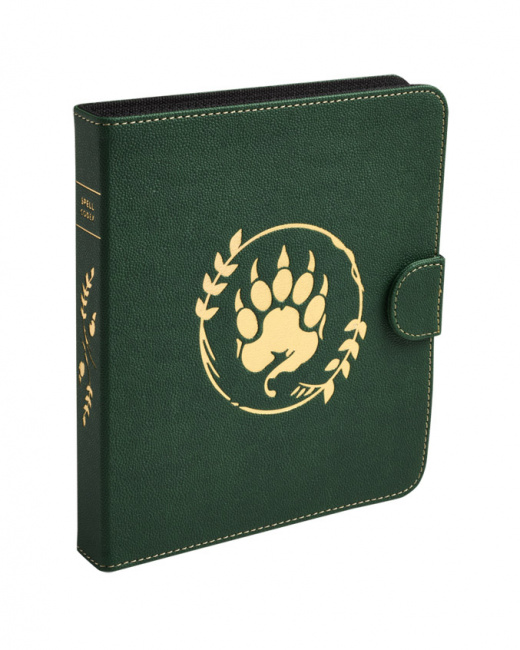 Arcane Tinmen will release
Dragon Shield: RPG Spell Codex
, a spell card management portfolio, into retail on October 21, 2022.
Dragon Shield: RPG Spell Codex is a 5E tool for players using spellcaster characters that help them track their spell slots with a dry-erase board tracker attached to the inside front cover. These portfolios can hold up to 160 spell cards and come with a 5E mini-adventure. They come in the following colors: Iron Grey, Arcane Purple, Ashen White, and Forest Green.
This product will carry an MSRP of $29.99.
Arcane Tinmen unveiled their line of Dragon Shield: Halloween 2022 TCG accessories, which will release into retail (see "'Dragon Shield: Halloween 2022' TCG Accessories").