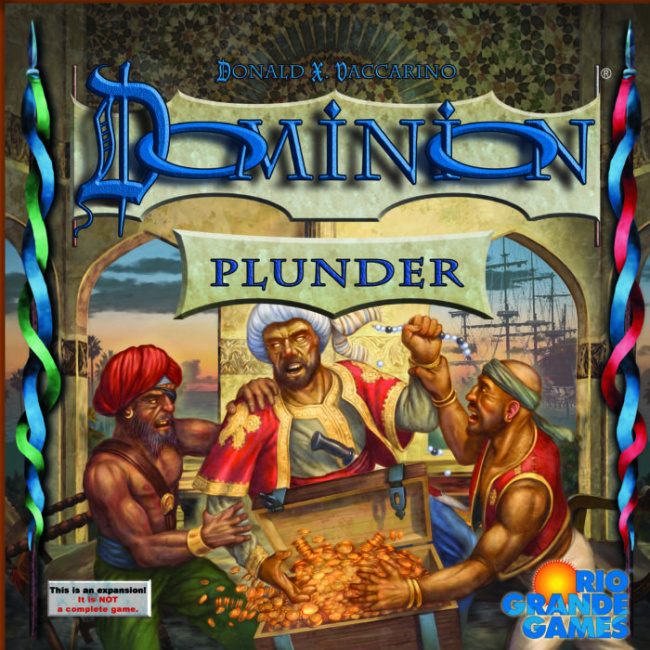 Rio Grande Games will release
Dominion: Plunder
, a new expansion for the classic deck-building game, into retail soon.
The 15th expansion of Dominion sends players out onto the seas to attack merchant ships and take their treasures. This expansion is loaded down with Treasures and Durations as well as cards the give Loot. It also features Traits that modify piles and Events make a return. The game box comes with 500 cards that include 40 new Kingdom cards.
This game is not a standalone, and requires the core game to play. It can be combined with any of the other Dominion expansions to play.
Rio Grande Games also released Dominion Hinterlands 2E into retail in July 2022 (see "'Dominion Hinterlands 2E'").