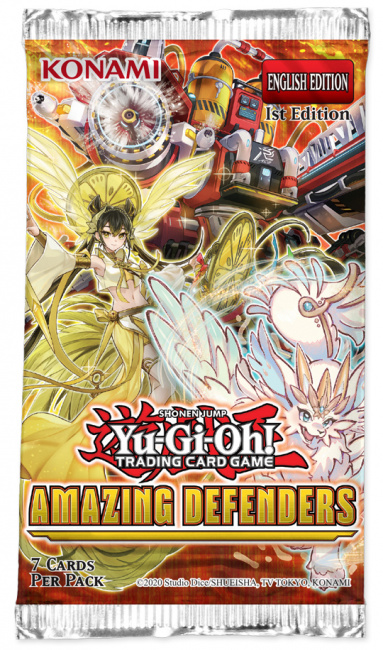 Konami will release
Amazing Defenders,
a new booster set for the
Yu-Gi-Oh! TCG
, on January 20, 2023, the company announced. The Official Tournament Store launch date will be January 18, 2023.
The set adds three new themes with unique gameplay styles:
A fully equipped rescue vehicle with all the tools needed to survive and overcome any threat
An Xyz Monster that needs help to reach its full potential
A Ritual Monster who appears when the mystic dance is mastered
Amazing Defenders will also include some older cards to help build decks, and 15 cards from the set will also be available as Collector's Rares. The 60-card set includes 10 Ultra Rares, 15 Super Rares, and 35 Rares. Each 7-card booster pack ($4.49 MSRP) will include 6 Rare cards and 1 foil card.
For information on 2022 releases, please check out our new calendar (see "Yu-Gi-Oh! Product Release Calendar for 2022").