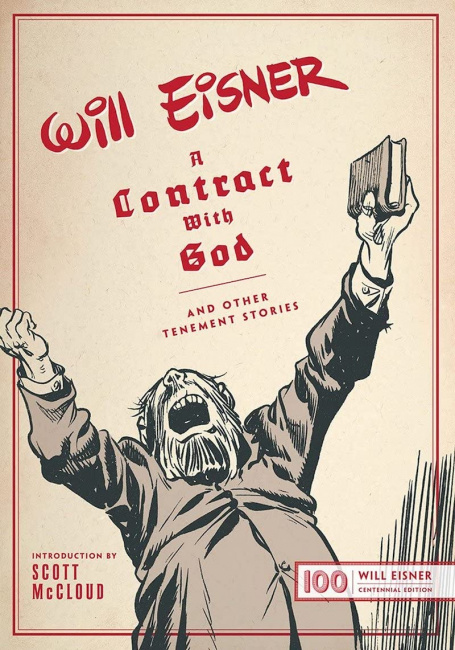 Tiwary Entertainment Group (TEG+), helmed by
The Fifth Beatle
writer Vivek J. Tiwary, has acquired the stage rights for Will Eisner's
A Contract with God
and will adapt it into a Broadway musical with original music. Sam Hollander will be the music producer and is writing some of the songs, along with Lisa Loeb, Matisyahu, and Ryan Miller. The musicians are about to start writing and recording sessions, and TEG+ is in the process of finding a writer for the book.
Tiwary is the founder of TEG+, which is also has a musical based on Crockett Johnson's Harold and the Purple Crayon in the works. He is the writer of The Fifth Beatle: The Brian Epstein Story, which won the 2014 Eisner Award for Best Reality-Based Work and is being developed as a limited television series (see "'The Fifth Beatle' Comes Together for Bravo").
"For me, A Contract with God was a formative ground zero for all my creative work," Tiwary said in a statement accompanying the announcement. "I never met Will Eisner, and still he is one of the great mentors of my life. Like Will, I was born in New York City, a child of immigrants who grew up surrounded by immigrant dreams, both beautiful and frustrating. A Contract with God helped me understand both New York City and myself. I'm thrilled to now work alongside this group of top-notch inspiring Jewish musicians to bring a stage production of A Contract with God to both fans of the graphic novel and to inspire new audiences."