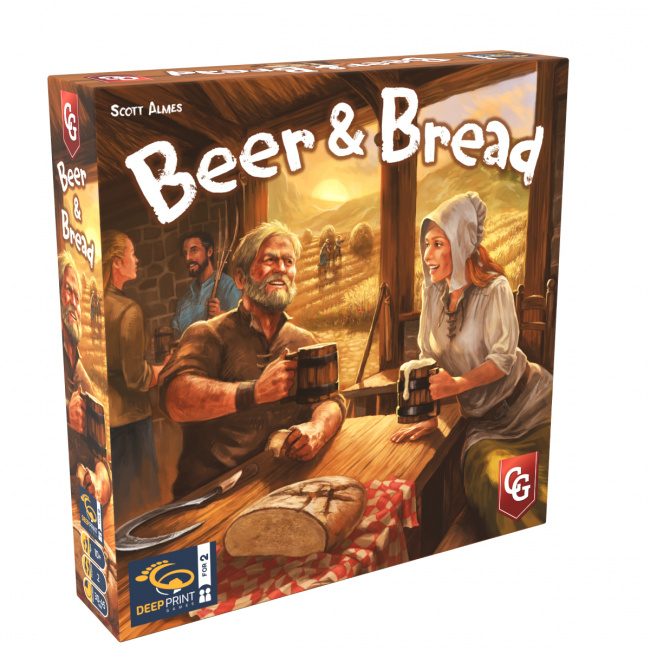 Capstone Games will release
Beer & Bread
, a new card game by Deep Print Games, into U.S. retail in January 2023.
In Beer & Bread, players play out a friendly rivalry between two villages that share fruitful lands. Players must optimize their harvesting and storing resources, producing beer and bread, and sell them for coins to upgrade their facilities. The game features alternating rounds, card drafting, and resource management. To win, players must balance their production of baked and liquid goods to score coins and defeat the rival villages.
This game is for two players, ages 10 and up, and plays in 30 minutes. It will retail for $34.95.
Capstone Games also announced Rise, a new city economic board game, for release into retail (see "'Rise'").
Click on Gallery below for full-size images!