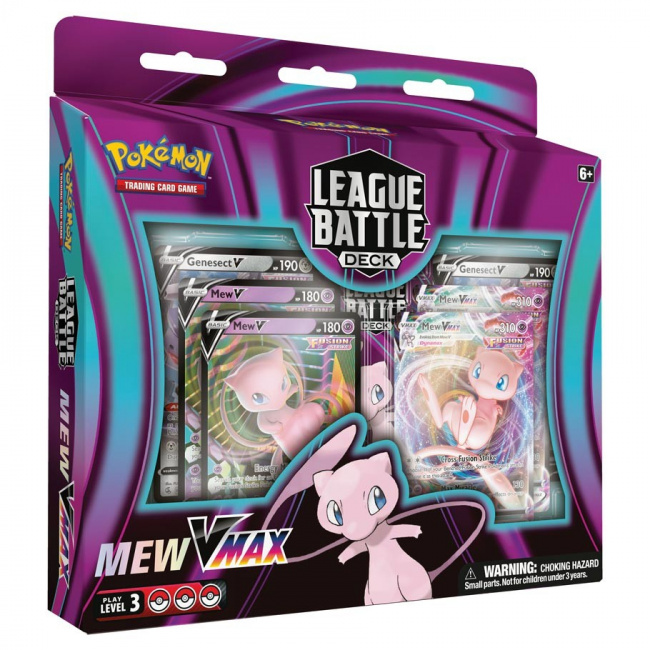 The Pokemon Company International will release
Mew VMAX League Battle Deck
for
Pokemon TCG
into retail on November 11, 2022.
Trainers can now harness the adorable power of Mew VMAX, its Fusion Strike firepower. This 60-card League-ready deck, aimed at skilled Trainers and Pokemon TCG players, is fully playable and loaded down with powerful cards. The deck also features 2 foil cards featuring Mew V, 2 foil cards featuring Mew VMAX, 2 foil cards featuring Genesect V, a deck box, 2 coin condition markers, 6 damage-counter dice, a competition-legal coin-flip die, a strategy sheet, and a code card for Pokemon Trading Card Game Live.
This deck will retail for $29.99.
For more information on Pokemon TCG releases, check out ICv2's release calendar (see "Calendar").