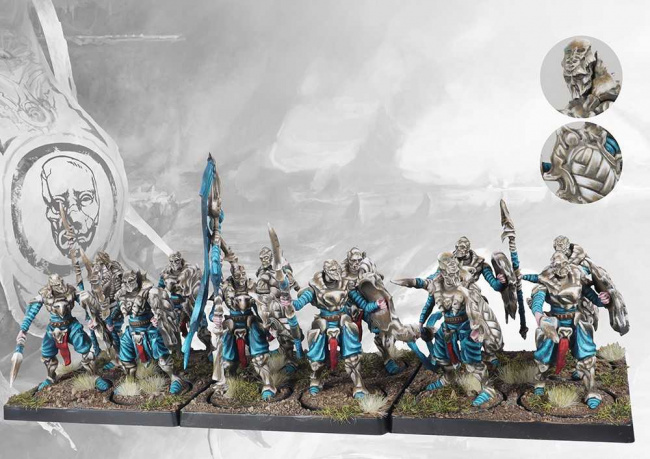 Para Bellum Games announced
Spires: Bound Clones
and
Spires: Onslaught Drones
, new expansion kits for
Conquest: The Last Argument of Kings
, for release into retail in Q4 2022.
The fearsome Spires gains two powerful regiments with this new two kit offering. The Bound Clones are expendable professional soldiers fated to serve the Lineage and the Directorate as sturdy warriors to stand against enemy forces. The Onslaught Drones are specially enhanced units that were lowly Drones that were turned into ferocious fighting machines by the genius of the Directorate. This is a dual-kit expansion, meaning that hobbyists can create either set from either box, and each will come with 12 miniatures, 3 sets of bases and stands, and 2 Command cards.
These kits will retail for $39.99 each.
Para Bellum Games also announced Conquest: First Blood II back in June 2022 (see "'Conquest: First Blood II'").
Click on Gallery below for full-size images!