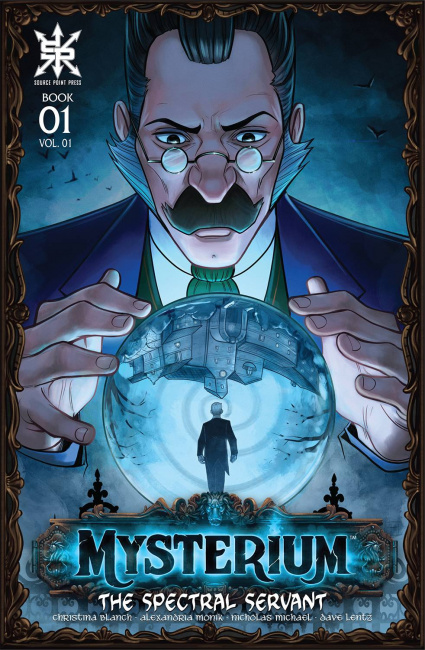 Source Point Press will launch
Mysterium: The Spectral Servant,
a three-issue miniseries set in the world of the best-selling
Mysterium
board game, on November 23. The series is written by Christina Blanch, with interior and cover art by Alex Monik; the story follows a group of mystics as they help a ghost move on from a haunted house.
Mysterium is the first comic to be published by Source Point under its licensing deal with Asmodee Entertainment (see "Source Point to Adapt Asmodee Games to Comics"). The agreement will allow Source Point to publish comics based on three best-selling Asmodee series: Mysterium, Pandemic, and Legend of the Five Rings. The comics will be distributed by Diamond Comics Distributors, Simon & Schuster, and select game distributors.