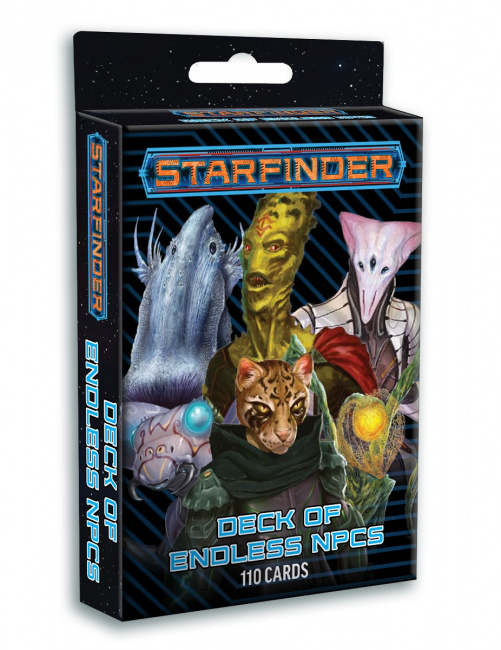 Paizo, Inc. unleashed
Starfinder RPG: Deck of Endless NPCs
, a new tool for
Starfinder RPG
, for release into retail in March 2023.
This deck allows GMs to create an impromptu, original NPC every time for players to interact with. The cards in the deck combine to form a unique NPC every time. The back of each of these cards offers the character's role, goal, traits, and secret agenda as well as symbols to help flesh out specific details about the character. There are 104 NPC cards in this deck, plus 6 rules cards to help explain how to use the deck.
It will retail for $24.99.
Paizo, Inc. also announced Starfinder RPG: Ports of Call, a new rulebook (see "'Starfinder RPG: Ports of Call'").