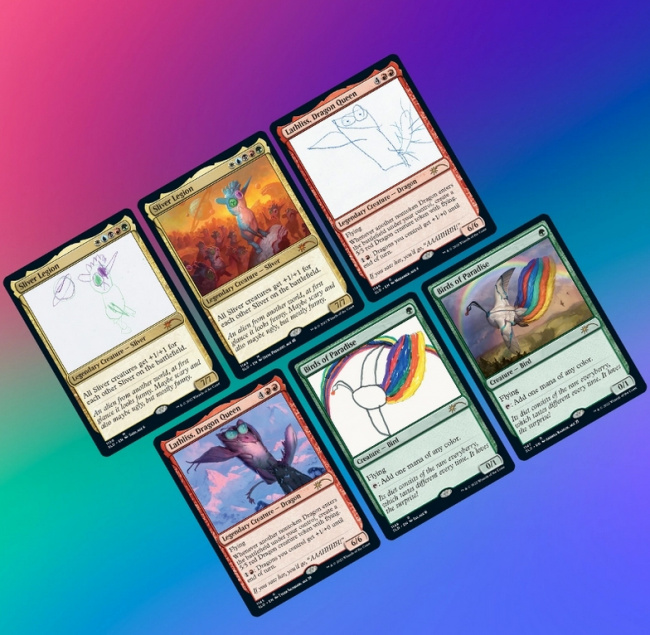 Wizards of the Coast revealed
Secret Lair: Extra Life 2022
, a
Magic: The Gathering
drop series set that benefits Children's Miracle Network Hospitals, which will be on preorder November 4 to 7, 2022.
Much like last year's Extra Life offering (see " 'Secret Lair: Extra Life 2021'"), this set features professional artists' renditions of children's drawings of classic Magic cards. This year, the three cards selected to be interpreted are Sliver Legion, Lathliss, Dragon Queen, and Birds of Paradise. The set comes with both the artist's and the child's version of the cards (two of each card).
More details for this set will be forthcoming.
Click on Gallery below for full-size images!