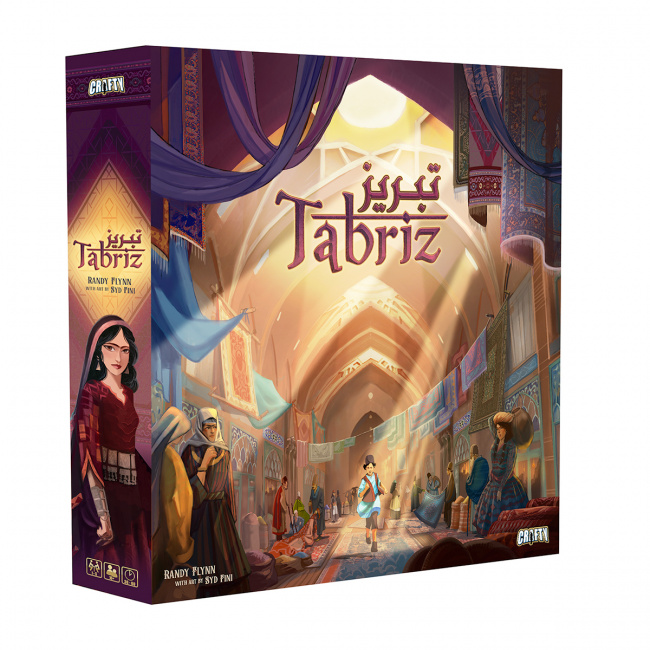 Crafty Games is producing
Tabriz
, scheduled to release in November 2023.
Tabriz was designed by Randy Flynn, designer of the Spiel des Jahres-winning Cascadia (see "Spiel des Jahres Winners Announced"). Tabriz transports players to the Persian market city of the same name to become carpet weavers competing for fame and fortune. Players work to complete commissions, working their way up the social ladder for more lucrative jobs as their reputation grows.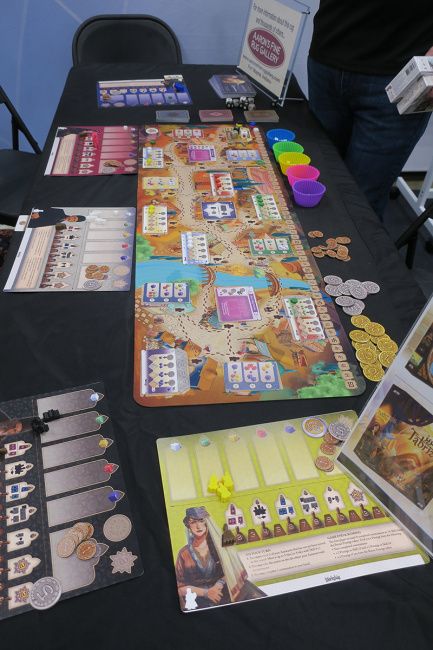 The game uses a worker-movement mechanic by which players move their apprentices around the Bazaar to acquire the materials they need to finish commissions based on fluctuating market prices. As they complete their contracts, they earn prestige and improved skills that allow them to take on more complicated tasks and move their apprentices further each turn. The player with the most prestige wins the game.
The game also includes an "Advanced Workshop Mode" that introduces unique player abilities and a solo version that allows a single player to compete against a dice-driven A.I.
The game features artwork by Syd Fini, whose credits include work for Rockstar Games and Arya Comics. Tabriz comes with 1 Grand Bazaar playmat, 20 tiles, 91 cards, 15 apprentice pawns, 13 custom dice, 128 tokens, 66 Qeron coins, and 5 skill markers, and comes with rules in both English and Persian. It is intended for 1 to 5 players, ages 10 and up, and plays in around 45 minutes. MSRP is $80.00.
Crafty Games is raising funds for the production through a Gamefound campaign that has raised $82,965 in pledges from 1,034 backers as of this writing (an average of $80.24 per backer), with 27 days remaining. Backer fulfillment is planned for November 2023, with release into the trade to follow.