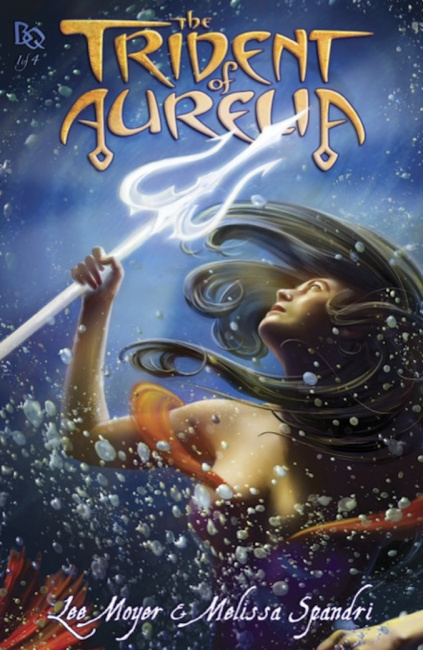 BattleQuest Comics has announced
The Trident of Aurelia,
the first comic series by former
Dungeons & Dragons
artist Lee Moyer. Melissa Spandri is the co-creator of the four-issue miniseries, which will launch in February 2023. Moyer, who won the 2022 Hugo Award for Best Fan Artist and shared the Best Fanzine Award with Seanan McGuire for
Small Gods,
is also the art director for Battle Quest.
Battle Quest has been publishing action/adventure and sci-fi comics and graphic novels for middle-grade and young adult audiences for almost 10 years old but just signed a distribution contract with Diamond in April 2022. In addition to The Trident of Aurelia, it has two other flagship series, No'madd and Steel Siege. The first story arc of No'madd, by Battle Quest publisher Andrew Kafoury and artist Lee McConnell, will wind up with issue #6, also available in February. Steel Seige will launch in 2023. The publisher recently attended the Diamond Retail Summit in Baltimore to introduce its line to retailers, and it also had a presence at New York Comic Con.
In addition to extensive illustration work, Moyer was the art director for Electronic Arts and the artist for The Doom that Came to Atlantic City, a board game that was crowdfunded on Kickstarter, then canceled, then ultimately published by Cryptozoic (see "Cryptozoic Saves 'Doom'").