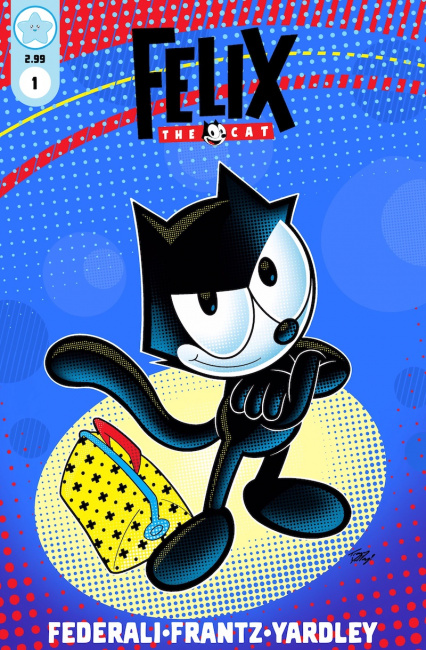 Rocketship Entertainment, which focuses on publishing print editions of webtoons, is launching a new imprint, Bottlerocket, which will publish early-reader and middle-grade graphic novels, some based on webtoons and some from other sources.
The first title in the new line is Felix the Cat, by Mike Federali, Bob Frantz, and Tracy Yardly, produced by Federali's Studio Stario, which licenses the legacy cartoon character from Dreamworks. Rocketship has launched a pre-order campaign for the comic on Kickstarter, and the book will be released in Spring 2023. Source Point Press had originally been announced as the publisher for the Felix comic (see "Felix the Cat Is Back!"). "It had previously been set up at Source Point," said Rocketship CEO Tom Akel, "but we're not privy to what those terms were and it went back to Studio Stario. Later, Studio Stario approached Rocketship to publish the book."
"We've put a lot of love and time into this story," Federali said in a statement accompanying Rocketship's announcement, "and I'm so grateful that it's making its way to the fans. Felix has always been a favorite of mine, so it was very important to take the time with [Dreamworks owner] NBCUniversal to get it right. Being able to bring new Felix stories to life is a dream come true, and I hope the fans enjoy the ride as much as we did."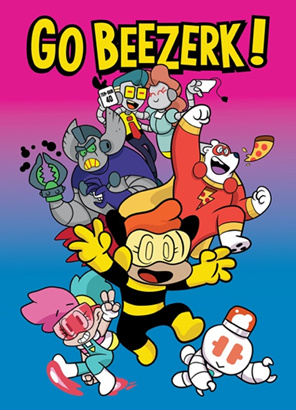 Bottlerocket will also publish other Studio Stario titles, including
Go Bezeerk!
and
Cosmic Fox.
Other titles will include the second volume of Emilia Ojala's graphic novel series
Fox Fires
and Colin Lawler and Joseph Grabowski's webtoon series
Spirits: The Soul Collector,
both of which started out as Rocketship titles, and Rob Feldman's
Cyko KO,
an action story about a motorcycle-riding stuntman that is being adapted into an animated series starring
Napoleon Dynamite
's Jon Heder.
Click Gallery below for Felix the Cat preview!