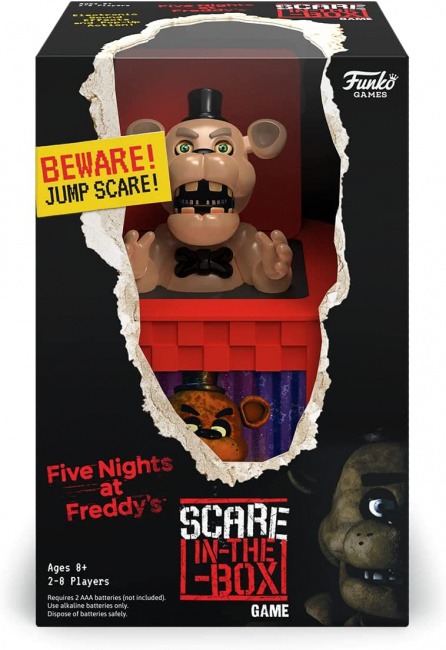 Funko Games announced
Five Nights at Freddy's Scare-in-the-Box Game
for release into retail in January 2023.
This new game features a Freddy-Fazbear-turned-jack-in-the-box, which produces eerie sound effects, for players pass around the table. On their turn, they can choose to either turn the crank on the box and tempt fate or play pass tokens to skip their turn. When Freddy pops out of the box, Freddy captures players. There are two ways to win the game. Players can use scare tokens to try and steal the win from the other players or play it safe and be the last player not eliminated.
Five Nights at Freddy's Scare-in-the-Box Game is for two to eight players, ages 8 and up, and plays in 15 minutes. It will retail for $24.99.
Funko also recently released Something Wild! Marvel Holiday Baby Groot (see "'Something Wild! Marvel Holiday Baby Groot'").