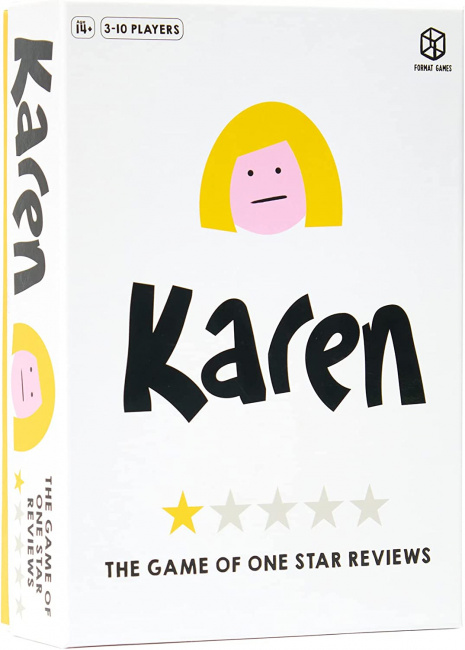 Asmodee will release
Karen
, a new party game by Format Games, into retail on December 2, 2022.
In Karen, players sift through real Internet one-star reviews in order to figure out which ones are real and which ones are bogus. Players must sneak their own complaints in with the real one star reviews, in an attempt to fool their opponents. Each round, a player becomes the host and will create fake reviews to win points. For each five points they win, they will remove a star from their star track boards. The first player to one star wins the game.
This game is for three to ten players, ages 14 and up, and plays in 30 to 45 minutes. It will retail for $24.99.
Asmodee will also release Mysterium Kids: Captain Echo's Treasure, a new cooperative game by Libellud (see "'Mysterium Kids: Captain Echo's Treasure' into U.S. Retail").