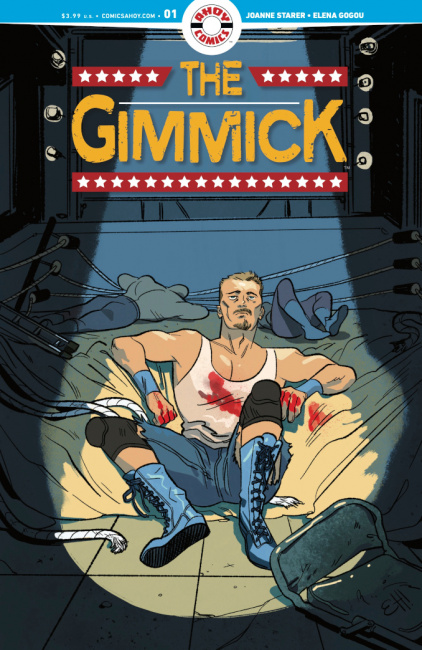 AHOY Comics has assembled an impressive roster of pre-publication blurbs for its upcoming comic series about a pro wrestler with hidden superpowers who accidentally kills a guy. Patton Oswalt says, "Back-breaking laughs and shin-cracking action"; Jimmy Palmiotti says it "delivers like a flying elbow to the brain"; Pia Guerra calls it "a vibrant wholly believable world"; Joe Casey says it's "exactly what we all need right now." That's a lot, but they also quote Steve Orlando and Ian Boothby with laudatory comments.
AHOY Comics will launch
The Gimmick,
written by Joanne Starer (who had experience as a wrestling promoter), with art by Elena Gogou, covers by Erica Henderson (
The Unbeatable Squirrel Girl
), and a first issue variant by Khary Randolph, in March 2023.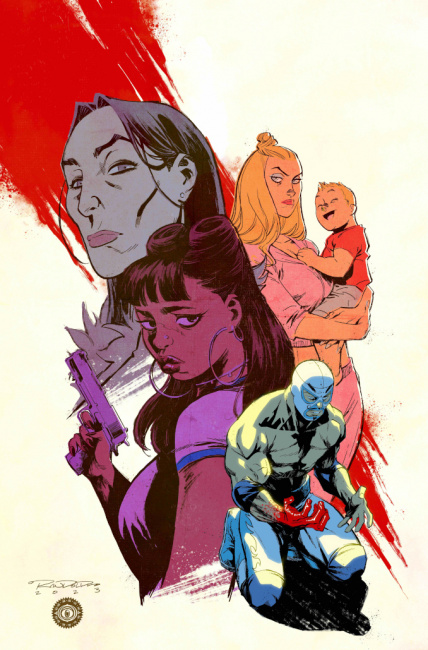 The story follows a wrestling champ who loses control of his hidden superpowers during a match watched by millions and punches his fist through his opponent's brain. He moves to Mexico to take up a new career as a masked wrestler, but his complicated life and the daughter of the man he killed follow him.
Colors are by Andy Troy and letters by Rob Steen. The first issue will street March 5, 2023.