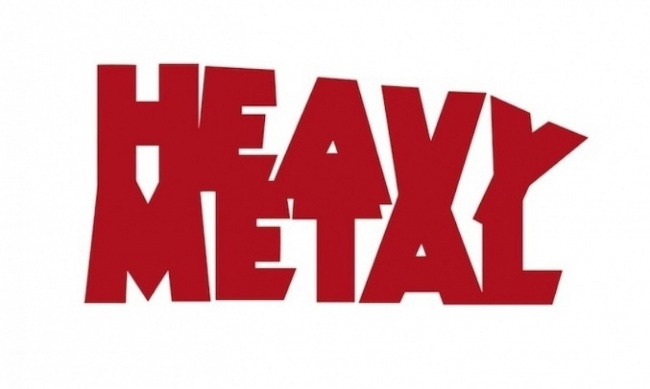 Heavy Metal Entertainment announced on January 17 that CEO Matthew Medney has stepped down and will be replaced by interim CEO Marshall Lees, a digital entrepreneur who has already partnered with the company on several NFT and Web3 projects. The news comes after reports that the publisher, which signed a co-publishing deal with Whatnot Publishing in October 2022 (see "
Heavy Metal to Become Imprint of Whatnot Publishing
"), had been late in paying its creators and had closed its offices and furloughed staff over the holidays.
In the interview, Lees laid out the new management structure and revealed that the administrative and editorial staff have been furloughed since December 16, a situation that will continue until management has determined what its staffing needs will be going forward. He also addressed the issue of late payments, saying, "we undertook to rectify this as soon as we could." The Whatnot announcement included plans to relaunch Heavy Metal magazine in February; Lees left open the possibility that could change.
Lees has almost 30 years' experience in creative strategy and brand building, according to his bio, and he also is a lifelong Heavy Metal fan, with a collection of magazines that goes back to the first issue. He is the founder of the fantasy community Myth, which collaborated on Heavy Metal's Web3 platform, Metal+, and Lees' digital marketplace Artefy partnered with Heavy Metal for five NFT drops, via its digital gallery EverScapes.
In early 2022, Lees joined Heavy Metal as well as Medney, Range Media Partners (which inked a media development deal with Heavy Metal in 2021), and several others to found Classick Club, an NFT and Web3 company that describes itself on its website as "an immersive, virtual community where music fans of all ages can relive their favorite rock 'n' roll memories through high-quality, interactive experiences across Web, Mobile, and VR." (Although the website says "Opening Act – 2022," there is no content on the site beyond the home page.)
In addition to the interview, Lees gave ICv2 this statement:
Heavy Metal is incredibly privileged to be the custodians of a treasure trove of IP and has a special place in the hearts of fans and creators alike. I am continually reminded of this every time I speak to anyone involved with Heavy Metal, it's our legacy and we take this responsibility very seriously. We now need to make sure that we position the business of HME in a way that supports that legacy - and enables the brand to grow and prosper - to do that we need a robust, contemporary business model and the process of putting that in place is now well underway.
What is the current management structure of Heavy Metal, now that Matt Medney is gone? Is Joseph Durko still CFO?
I've taken on the role of Interim CEO, Jamie Penrose has taken on the role of Interim COO and Joseph Durko remains as the newly appointed CFO and Chief Restructuring Officer. Kris Longo remains as Chief Sales Officer and Interim Publisher and Tommy Coriale remains in his role as Head of Studio.
As Interim CEO, I am well positioned to lead HME through this phase of consolidation and I've assembled a strong team that brings business acumen to Heavy Metal Entertainment and its subsidiaries.
We heard that Heavy Metal was experiencing cash flow problems toward the end of 2022, and that it was late in paying its creators and closed its offices over the holidays. Can you explain what happened and update us on that situation?
It's true the publishing side of the business did have cash flow issues towards the end of last year, noting we have now taken very deliberate steps to manage our cash flow more effectively. Regrettably, HME was late in paying some of its creators and we undertook to rectify this as soon as we could. As part of that process we made it a priority to get across our publishing obligations. We have also been focusing on strengthening our subsidiaries and attracting new partners and additional investment.
Were staff paid for the time when the office was closed?
While work on creative content has continued at a measured pace, our administrative and editorial staff contractors and freelancers finished up for the year on the 16th of December 2022. A furlough was instituted beyond that date and until such time as our staff requirements are realigned with processes and procedures we wish to put in place in order to improve operational efficiency and effectiveness. The Management team has worked throughout the holidays.
Are you still planning to relaunch Heavy Metal in February 2023?
We are moving forward with the relaunch of our magazine, however a major change in executive staff requires a bit of time to stabilize. We are currently reviewing what's best for our relaunch of the magazine as a result and will announce any schedule changes as quickly as possible.
Update: Associate Publisher Kris Longo answered some additional questions for ICv2:
What was Marshal Lees' relationship with Heavy Metal before becoming CEO?
Marshall has held an equity stake in Heavy Metal Entertainment for some years. During that period he has provided insight and guidance on specific projects in the digital and web 3 space.
Will he continue to be active in Myth?
As the founder of Myth and part of a much broader management team he will continue to have an interest in Myth and its associated projects.
Can you please clarify what was meant by "As part of that process we made it a priority to get across our publishing obligations"? Does that mean fulfilling back orders, paying all the bills, or something else?
Absolutely it does. Marshall and his management team are methodically working through the contractual obligations and partnership agreements currently in place, or on the table, as part of the restructure. His recently released a message to partners, friends and fans provides more detail.