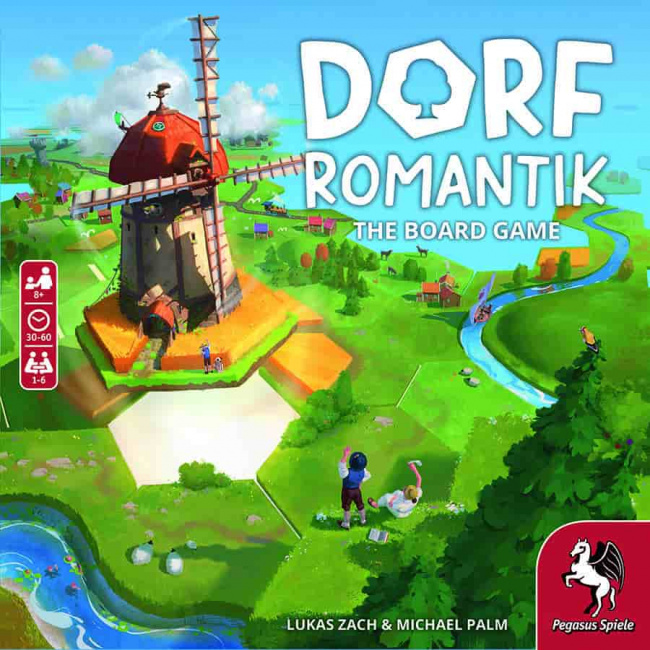 Pegasus Spiele will release
Dorfromantik
, a cooperative board game based on a popular German video game, into U.S. retail in March 2023.
The video game Dorfromantik is a city-building puzzle game published by Toukana Interaction for Microsoft Windows and the Nintendo Switch in 2022. It was originally developed by four German students studying at HTW Berlin (Luca Langenberg, Sandro Heuberger, and Zwi Zausch, and Timo Falcke), and featured a board game-inspired design for a video game based around the idea of Dorfromantik or "village romantization." The new board game mirrors the video game mechanics as a tile placement game where players cooperatively create hexagonal village landscapes. They score points for completing tasks assigned by residents, and the goal of the game is for the players to accumulate as many points as they can while unlocking more landscapes to build their world.
This game is for one to six players, ages 8 and up, and plays in 30 to 60 minutes. It will retail for $39.99.
Pegasus Spiele also released Swindler, a new push-your-luck game, into U.S. retail (see "'Swindler'").