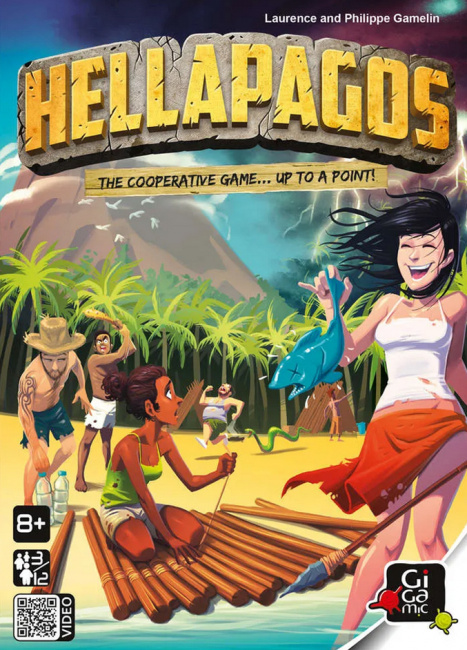 Gigamic will release
Hellapagos (Big Box)
, a new big box edition of the cooperative game, into U.S. retail on April 30, 2023.
In this game, players take on the roles of survivors washed up on a desert island where resources are scarce. The only way to escape the island is to build a raft before a hurricane hits the island and wipes the survivors out. Players will need to fish for food, venture into a dangerous jungle to get raft materials, and swim out to reclaim some of their sunken ship's cargo. However, as the hurricane gets closer, players may need to vote other players off the island in order to survive.
The Big Box edition includes both the Hellapagos base game (typo correction from "two Hellapagos base games" on 1.28.2023; apologies) and They're No Longer Alone expansion. Hellapagos (Big Box) is for three to 12 players, ages 10 and up, and plays in 20 minutes. It will retail for $29.99.
Hachette Boardgames will release Qawale, an abstract strategy game by Gigamic, into retail (see "'Qawale' into U.S. Retail").