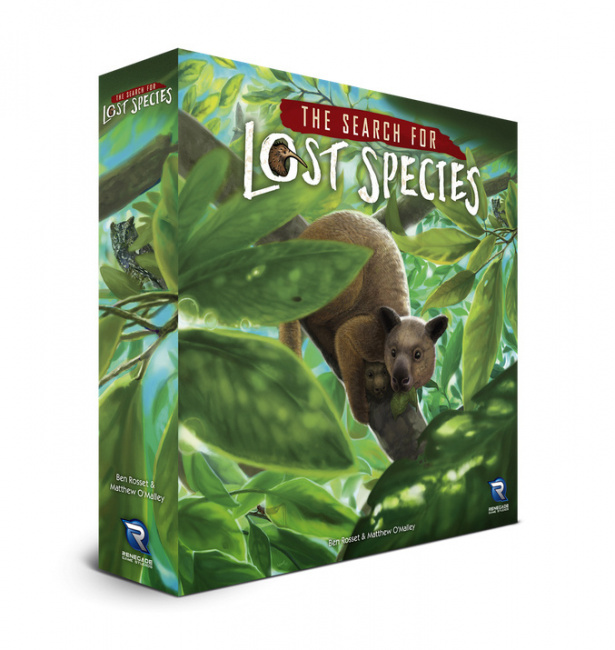 Renegade Game Studios will launch its
The Search for Lost Species
Kickstarter on January 31, 2023.
The Search for Lost Species was originally announced by Renegade in July 2022 (see "Engage in 'The Search for Lost Species'"). This game is the successor to The Search for Planet X, a deduction game where players look for a hypothetical planet through process of elimination. In The Search for Lost Species, players are seeking lost animals instead. Renegade has also partnered with Re:wild, an organization that actually actively searches for lost species, to produce this game, and the game is made of eco-friendly materials.
The new Kickstarter offers retailer backers a chance to receive the new Search game three months before its full release as part of an Early Retail Release program.
"When we launched the Search for Planet X it was a smash hit and we couldn't print it fast enough" said Scott Gaeta, president at Renegade Games "It took us a full year and seven print runs to finally catch up with demand. Stores were understandably frustrated. This program is to give stores the opportunity to be a part of the launch in a special and very early way."
Retailers who back this Kickstarter will receive their orders in May of 2023. The full retail release of this game is scheduled for August 2023 to coincide with a Gen Con launch.