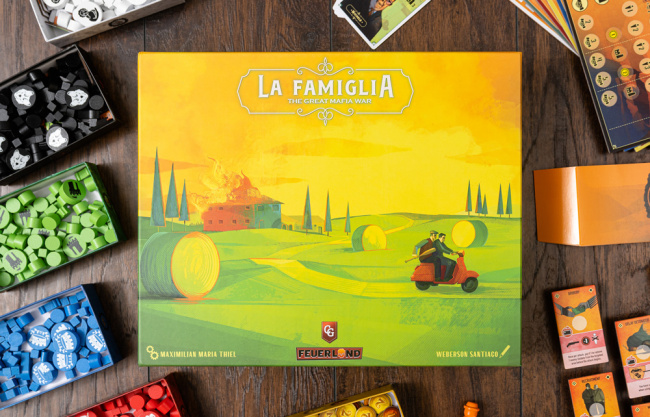 Capstone Games announced
La Famiglia: The Great Mafia War
, a new board game, which is currently on preorder.
In La Famiglia: The Great Mafia War, teams of players battle each other to take control of Sicily during The Great Mafia War of the 1980s. The players have six different mafia families at their command, each of which has its own special abilities. Game rounds consist of a Planning phase, where players develop abilities, recruit fighters, and issue secret orders, and a Combat phase where the action goes down. The goal of the game is to dominate the island of Sicily.
This game is for four players and plays in 120 minutes. It will retail for $89.95.
Capstone Games also recently released Rise, a new economic city-building board game (see "'Rise'").