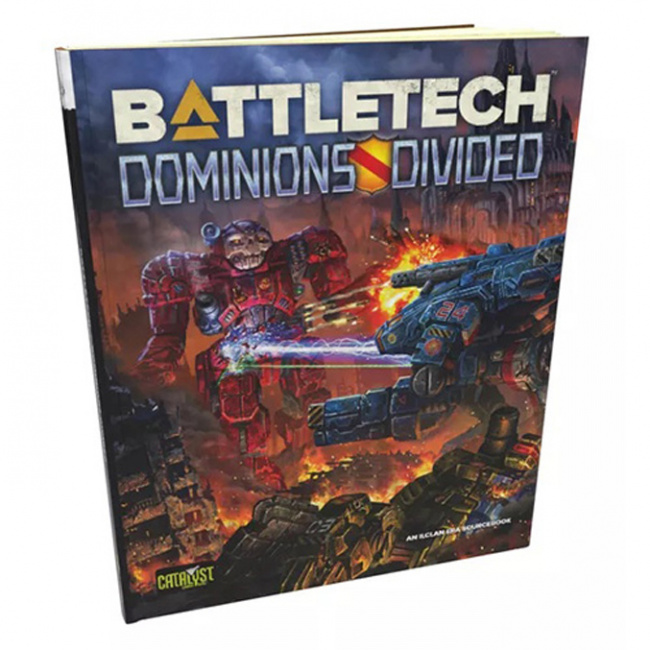 Catalyst Game Labs will release
BattleTech: Dominions Divided
, a new sourcebook, into retail on February 22, 2023.
The Dominions Divided sourcebook covers the events that occurred within the Federated Suns, Draconis Combine, and Rasalhague Dominion from 3151 to mid-3152. It offers a historical summary of these events as well as personality and unit profiles of key players. The book also features other game information to help players bring these events to their tabletop games.
It will retail for $39.99.
Catalyst Game Labs recently announced the Mecenaries Kickstarter, for the BattleTech miniatures game, which will launch via live-stream at AdeptiCon 2023 (see "'BattleTech' 'Mercenaries' Kickstarter").