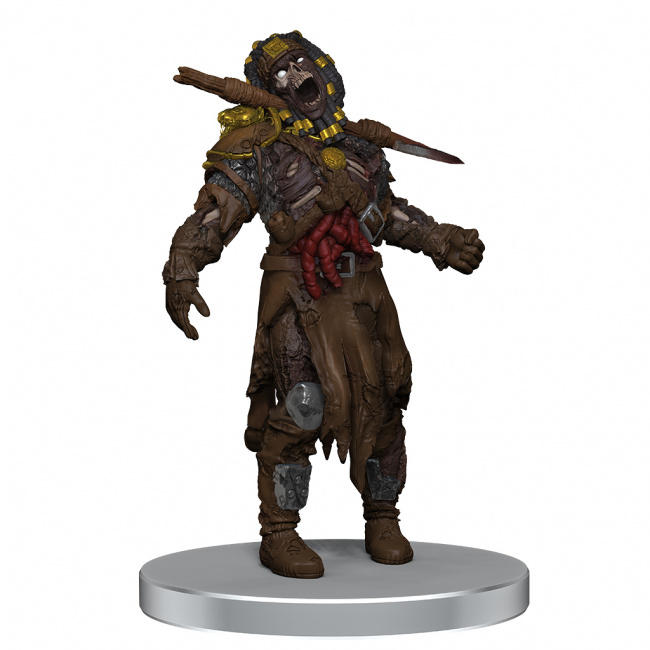 WizKids revealed
D&D Icons of the Realms: Undead Armies - Zombi
es, a new RPG miniatures set, for release into retail in August 2023.
This set adds six new quality pre-painted plastic miniatures to the mix. These miniatures are ready for Dungeon Masters to add to tabletop RPG encounters right out of the box, and come in non-blind packaging so that customers can see exactly what they are buying. The set comes with a Zombie, 2 Human Zombies, an Elf Zombie, a Dwarf Zombie, and a Halfling Zombie.
It will retail for $49.99.
WizKids also updated product details on two Encounter in a Box sets, Prison Break and Wagon Ambush (see "'Encounter in a Box' Sets").
Click on Gallery below for full-size images!