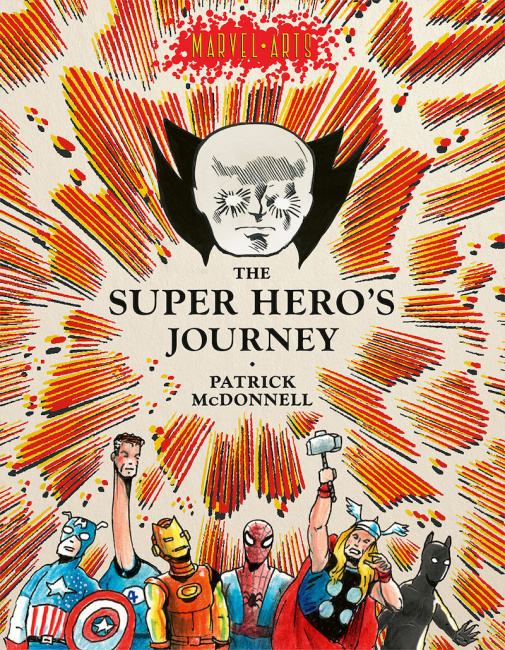 The next book in Abrams' MarvelArts imprint will be a meta look at the Marvel universe by Patrick McDonnell, the creator of
Mutts.
McDonnell creates a narrative using classic characters, including Black Panther, The Fantastic Four, and Spider-Man, as well as the Watcher, Doctor Doom, and Mr. Fantastic, blending his own art with panels by Jack Kirby, Steve Ditko, and other iconic artists. The jacketed hardcover will be published on September 26, 2023, with an MSRP of $29.99.
"The Super Hero's Journey is my graphic novel love letter to the 1960s Marvel Super Heroes and their legendary creators," McDonnell said in a statement accompanying the announcement. "It was a childhood dream come true to have my art play along with the work of the great Stan Lee, Jack Kirby, and Steve Ditko. I tried my best to capture the magic, fun, and cosmic energy of those early comic book masterpieces in this arty mashup."
The book is the latest to be published under the MarvelArts imprint, which launched last year with Fantastic Four: Full Circle by Alex Ross (see "Abrams ComicArts Launching Marvel Graphic Novel Line").