VIZ Media's new Fall 2023 licenses lean heavily on their popular series, with spinoffs, guidebooks, and other secondary titles, and they also have some new series by proven creators. Here's a look: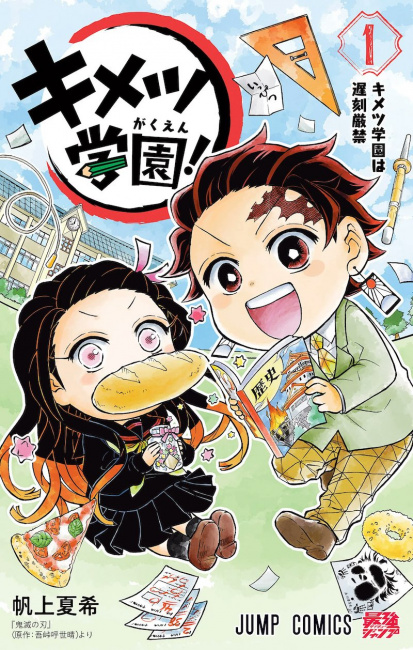 Demon Slayer: Kimetsu Academy,
by Natsuki Hokami, a slice-of-life gag manga that follows cuter versions of the characters in
Demon Slayer: Kimetsu no Yaiba
through their everyday lives. Viz also announced
Demon Slayer: Kimetsu no Yaiba—Corps Record,
a guidebook to the series that also includes some previously uncollected bonus manga.
A Chainsaw Man box set that contains all 11 volumes of the first arc of Tatsuki Fujimoto's best-selling manga, along with a double-sided poster that's exclusive to this set.
Mimi's Tales of Terror, by Junji Ito, a short story collection with a twist: All the stories are based on actual urban legends from a well known (in Japan) collection.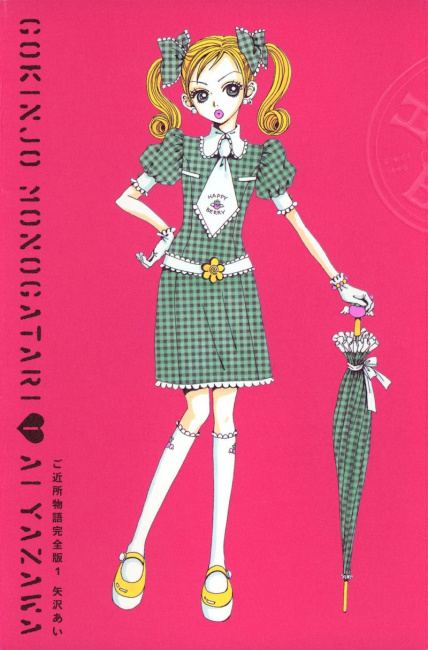 Neighborhood Story,
an older title by Ai Yazawa, creator of the fashion-school story
Paradise Kiss
and the rockers-in-the-big-city soap opera
Nana.
First published in 1995-1998, and never before translated into English,
Neighborhood Story
is a slice-of-life romance about two art students in Tokyo. It has been adapted into an anime television series and movie, neither of which appear to be available in English... yet. Yazawa has a solid fan base among English-language readers, but she has published only short pieces since she was hospitalized for a sudden illness in 2009, so this manga is likely to be welcomed by her readers.
Blade of the Moon Princess, a fantasy story by Spy x Family creator Tatsuya Endo. VIZ also announced two Spy x Family spinoffs, the prose novel Spy x Family: Family Portrait and a guidebook to the series, Spy x Family: The Official Guide–Eyes Only.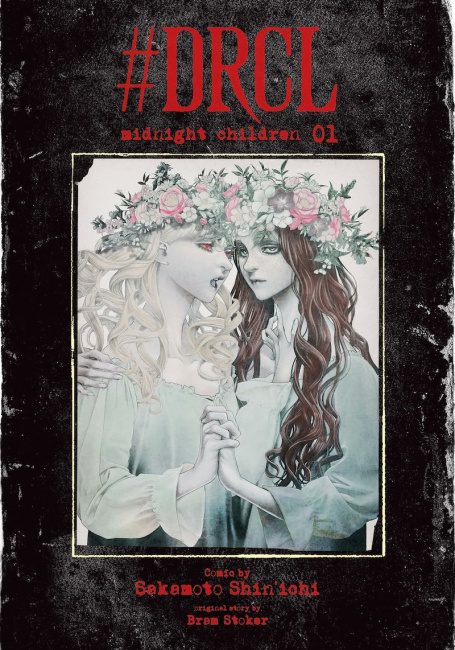 #DRCL midnight children,
by Shin'ichi Sakamoto, a seinen horror series based on Bram Stoker's
Dracula
but set in 19th century England with a much more gender-diverse cast. Although none of his work is currently available in English, Sakamoto has a lot of fans, and Dark Horse announced at AnimeNYC that they have licensed two of his manga,
Innocent
and
Innocent Rouge,
the story of a family of executioners set on the eve of the French Revolution.
Sakura, Saku!, by Io Sakisaka, a shojo story about a teenage girl who resolves to always help strangers in need. This is the newest series from Sakisaka, who is also the creator of Strobe Edge, Ao Haru Ride, and Love Me, Love Me Not,all also published by VIZ.
Tamon's B-Side, by Yuki Shiwasu, a shojo romcom about a boy idol and his number one fan. Shiwasu is also the creator of another VIZ title, Takane and Hana.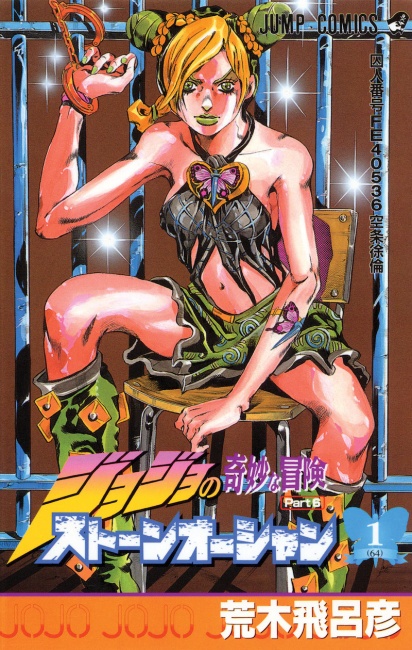 Jojo's Bizarre Adventure: Part 6—Stone Ocean,
the newest installment of Hirohiko Araki's multigenerational action saga.
Takopi's Original Sin, by Taizan5, a two-volume psychological drama about a simple-minded alien who tries to make a sad girl smile. This series is available digitally in English on Manga Plus, and VIZ is serializing another series by the same creator, The Ichinose Family's Deadly Sins, on its Shonen Jump digital service.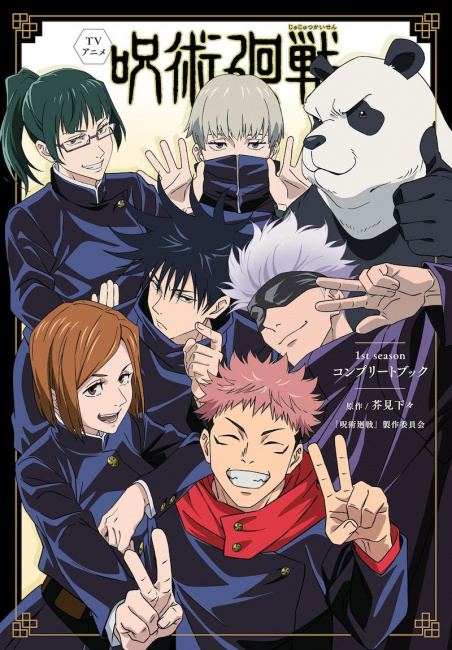 VIZ also announced more tie-ins and spinoffs, including
Jujutsu Kaisen: The Official Guide Anime Season 1,
a
Fullmetal Alchemist
20th anniversary book, a
Naruto Shippuden
coloring book, and
My Hero Academia: The Official Easy Illustration Guide,
which explains how to draw the characters in the popular superhero series.
Click Gallery below for covers!