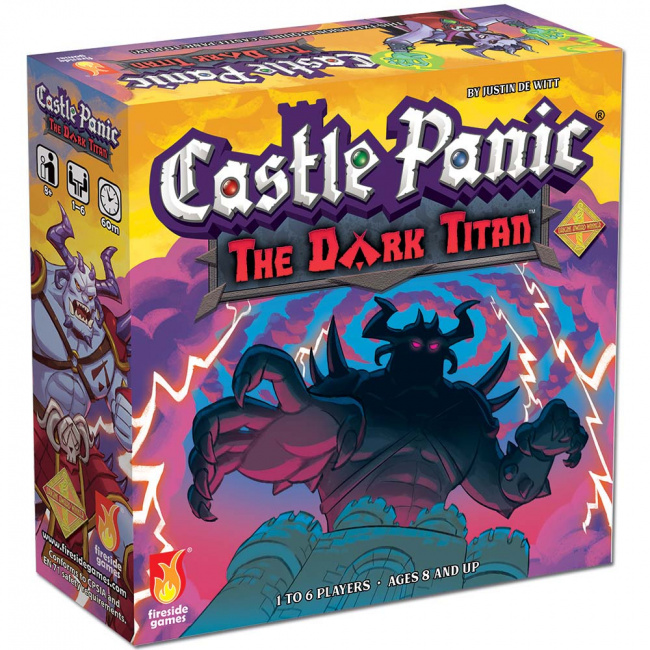 Fireside Games will release
Castle Panic 2E: The Dark Titan
, an expansion, into retail on February 22, 2023.
This expansion adds Agranok and his minions to games of Castle Panic 2E. This 8-point Final Boss Monster has an army with new powers to challenge the players. The players can fight back against this fiend with Boiling Oil, the Cavalier, and Support tokens. The game box comes with 5 Castle cards, 5 Agranok cards, 6 Reference cards, 18 Monster tokens, 3 Support tokens, an Agranok token, a Cavalier token, and a plastic stand.
The expansion with the base set supports one to six players, ages 8 and up, and plays in 60 minutes. It will retail for $19.95.
Fireside Games will also release The Wizard's Tower 2E (see "'Castle Panic 2E' Expansion").