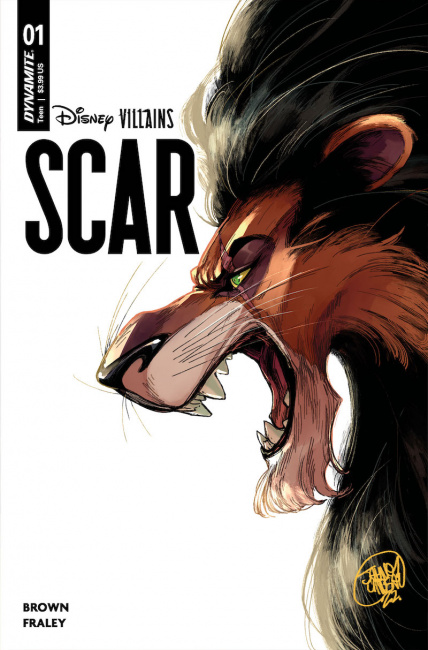 While the iconic Disney movie
The Lion King
focused on young Simba and his father Mufasa, a new Dynamite Entertainment series turns the spotlight onto another character: Scar, the brother of Mufasa, who realizes that with the birth of Simba, he will never be king.
Disney Villains: Scar, by Eisner Award-winning writer Chuck Brown and artist Trevor Fraley, tells the story of Scar's foiled quest for the throne. The story is not only set in the world of The Lion King but takes place in between the scenes of the movie, and in addition to new interactions between familiar characters, it brings in a new set of antagonists, The Wake. The first issue will be available on April 5 and will have a longer-than-usual 27-page story and covers by Jahnoy Lindsay, Karen Darboe, Erica Henderson, Junggeun Yoon, Gene Ha, and David Nakayama. A collected edition will not be available until at least the summer of 2025.
Click Gallery below for covers!