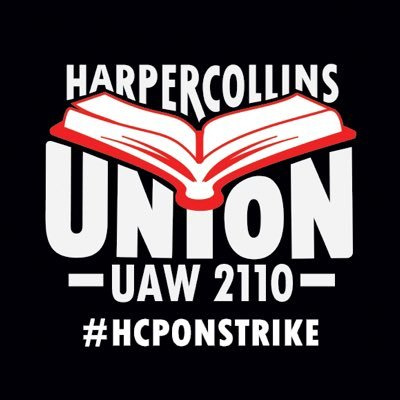 HarperCollins and the Association of HarperCollins Employees have reached a tentative agreement that includes unspecified increases to minimum salaries across all levels as well as a one-time lump-sum bonus of $1,500 to each member of the bargaining unit. The agreement now goes to the union members for a vote. If it is ratified, the contract will last until December 31, 2025.
HarperCollins and the union agreed to mediation on January 25, and the joint announcement from both parties noted that the agreement was facilitated by Todd Austin, Commissioner, Federal Mediation and Conciliation Service.
The union members have been on strike since November 10, 2022 (see "HarperCollins Union Goes on Strike") after negotiations on a new contract broke down. The previous contract expired in April 2022. Employees sought an increase in the starting salary from $45,000 to $50,000, a greater commitment to diversity among the staff, and continued protection for union members, some of whom alleged they were pressured to work extra hours without overtime pay.
Over 500 authors, including a number of comics creators, signed letters in support of the union.