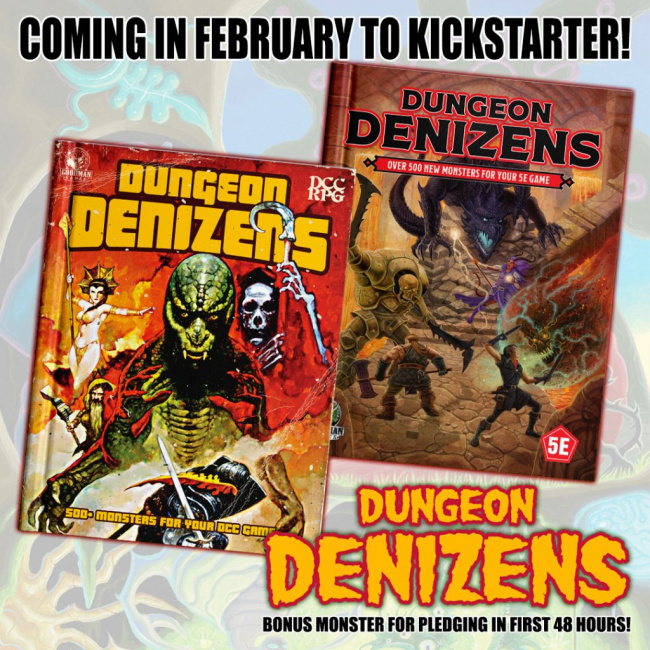 Goodman Games announced two new versions of
Dungeon Denizens
, monster rulebooks for 5E and
Dungeon Crawl Classics RPG
, which will be coming to Kickstarter on February 21, 2023.
These two rulebooks will be the third printing of Dungeon Denizens, which had been printed before for 3E compatible games and another time for 4E compatible games. The new version will come as two different books, one for 5E and one for Dungeon Crawl Classics RPG. This printing increases the total monster stat block count to 500 and converts them all to 5E compatible rules. Both books will come as full-color hardcover books; the 5E version will be over 500 pages in length and the DCC version will be over 400 pages in length.
No word on MSRP or a retail release date has been given, thus far.
Goodman Games recently released DCC: 2023 Valentine's Day Module: Love Mutants of Castle Heartache (see "'Dungeon Crawl Classics: 2023 Valentine's Day Module'").